I first discovered Lalah Delia thanks to her meditations on the Insight Timer meditation app. I loved her meditations so much and found them so calming that I immediately dove into her online world and wanted to find out what other resources she had available. I was so happy to find out she had published a book called Vibrate Higher Daily and could already just by the title that it would be totally the vibe I needed.
Lalah has gone through a lot in her life in terms of suffering but what matters most is how she grew from those challenges and acquired precious wisdom. She shares this wisdom in everything she does and I honestly believe that everyone should give her book a read/listen at least once (I've read it twice) to take in the beautiful energy she creates in all that she does.
Download Vibrate Higher Daily audiobook
Download Vibrate Higher Daily paperback
Download Vibrate Higher Daily for Kindle
To give you a glimpse into her book (and because I love transcribing my favourite passages to let them really sink in), here are some of my favourite excepts that really resonated with me:
Everyone feels the effects of vibration and everyone is vibrations. 

The divine does not allow the pain or dark nights to have the last day. 
We are all capable of starting over. Of vibrating higher daily, of change, of deciding what we give our precious energy to and what we don't.
Pain and suffering are most often the gateways and initiations into our higher self and higher purpose. 
(Healthy) food can be the gateway to shifting your energy to a more loving, elevating and positive quality. 
Eating healthy can then be transferred to higher quality thoughts. To bring more intentional in your daily decisions.
Having a mentor can be a changer. They can be IRL or virtual.
Realize that being trapped in fear is more exhausting and frustrating than moving forward into the unknown and into your empowerment. 
Some of the most beautiful, fulfilling and empowering days of your life are still out there heading your way.
The right people bring your soul medicine.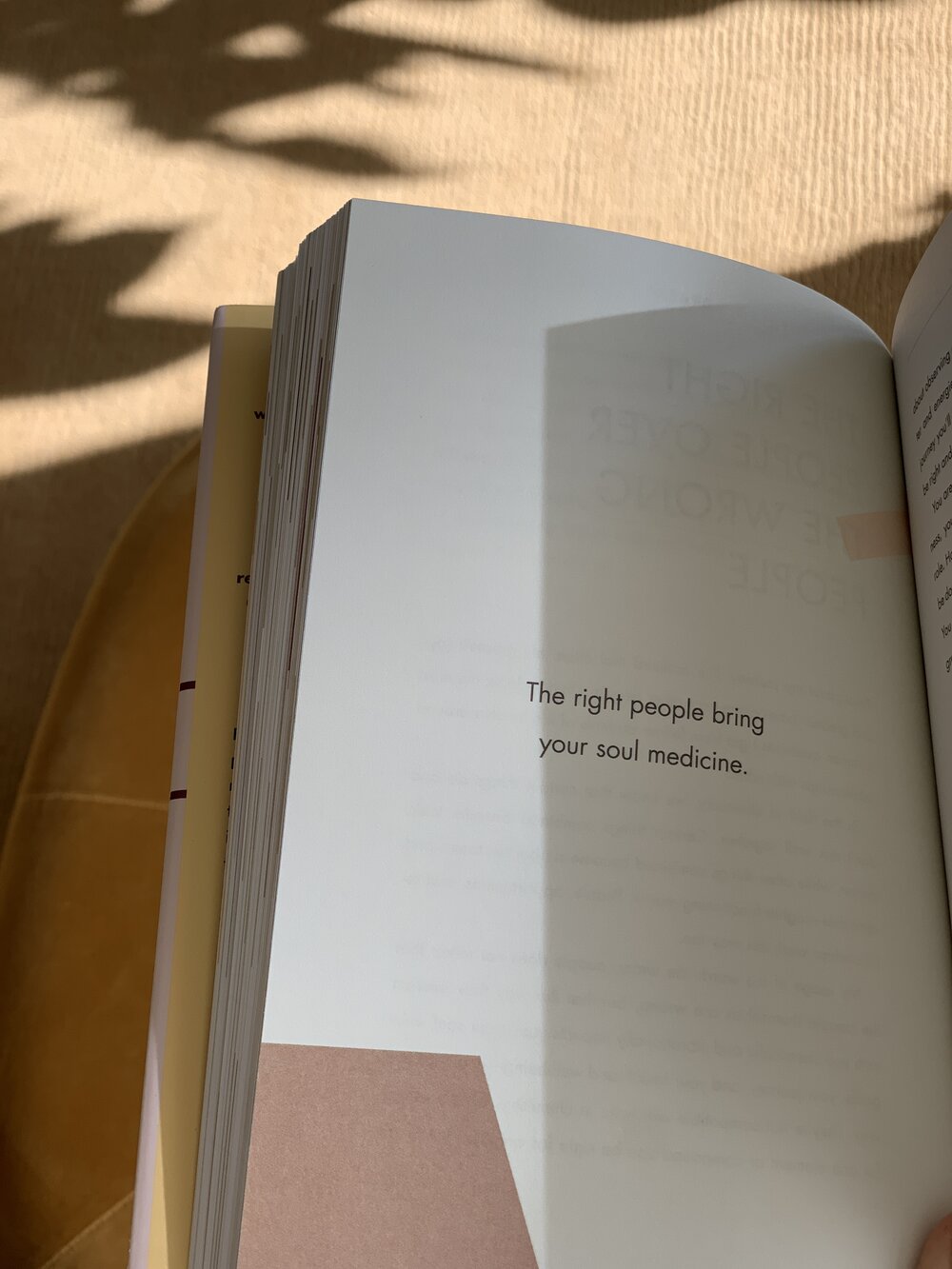 To listen to Lalah Deila meditations on the Insight Timer app, click here (my favourites are the Journey in grace with yourself, Restore inner peace and Affirmations meditations). Check out two previous blog posts other spiritual books that were game changers for me: How to be here by Rob Bell and A new earth by Eckhart Tolle.