When Rob Bell enters your life, a shift happens. Ever since I read his book How to Be Here- A Guide to Creating a Life Worth Living and started listening to his podcast, I look at things differently- in a more curious, excited and grateful way. It's actually hard to describe but intro in his book says it best:
"Life is not something that happens to you. You take what you have been given and you get to shape it, form it, steer it, make it into something.
And you have way more power to do this than you realize. What you do with your life is fundamentally creative work: the kind of life you lead, what you do with your time, how you spend your energies – it's all part of how you create your life. It's all part of being here."
Isn't that inspiring? We can take this life for granted sometimes. We get caught up in our problems or goals and we lose sight of the magic we can experience everyday…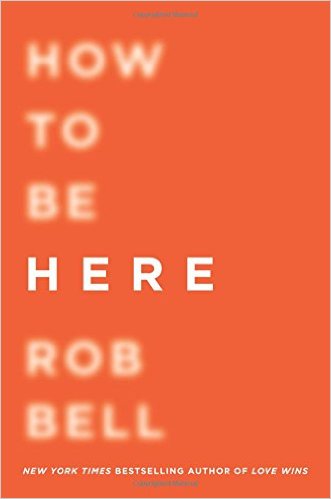 WHO IS ROB BELL?
Rob Bell is a bestselling author, international teacher, and highly sought after public speaker. In 2011 he was profiled in Time Magazine as one of their 100 most influential people, in 2014 he was featured on Oprah's 2014 Life You Want Tour and has spoken at events all over the world (source). He's also an ex-pastor that loves to surf.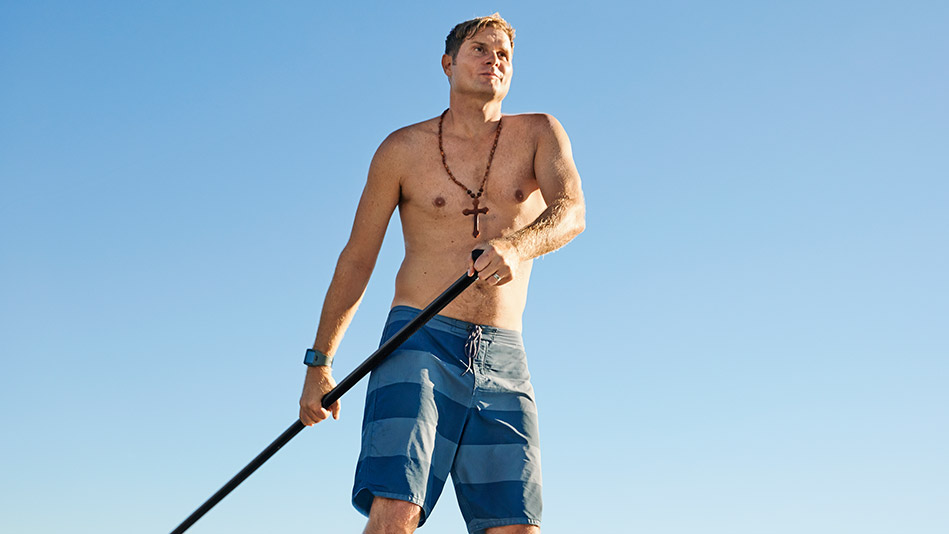 WHY HOW TO BE HERE IS A MUST-READ
Now that you know a bit more about the man behind the book, let's dive into the heart of his most recent work. One of the ways I can best convey the richness of How to Be Here is by sharing some of the most powerful excerpts:
On gratitude and using your gifts
Begin your prayers- begin your day – by acknowledging that your life is a gift and this gift flows from a source. This source is responsible for the air in your lungs, the blood that courses through your veins, and the vitality that surges through you and everything around you.

How are you going to respond to this life you have been given?

What are you going to do with it?

What are you going to make here?
On the dreams we have for ourselves
To answer the question, Who are you to do this?, you first have to get out of your head (…). Somewhere between our hearts and our minds is an internal dialogue, a running commentary on what we think and feel and believe.

It's the voices in your head that speak doubt and insecurity and fear and anxiety. Like a tape that's jammed on "repeat", these destructive messages will drain an extraordinary amount of your energies if you aren't clear and focused and grounded.
On having a lack mentality
If you focus on who you aren't, and what you don't have, or where you haven't been, or skills or talents or tools or resources you're convinced aren't yours, precious energy will slip through your fingers that you could use to do something(…).
On the dangers of comparing ourselves
Decide now that you will not spend your precious energy speculating about someone else's life and how it compares to yours.

We rob ourselves of immeasurable joy when we compare what we know about ourselves with what we don't know about someone else.
On being your authentic self
Whoever you are and whatever work you do, no one has ever lived your life with your particular challenges and possibilities.

"You" hasn't been attempted before.

It can be intimidating, or it can be liberating, because if everybody starts with a blank page, then everybody starts from the same place.
On your reason for being (i.e. your "ikigai")
We are always in the endless process of figuring out our ikigai.Your ikigai is a web of work and family and play and how you spend your time, what you give your energies to, what you say "yes" to, what you say "no" to, what new challenges you take on, things that come your way that you never wanted or planned for or know what to do with – your ikigai is a work in progress because you are a work in progress.

Knowing your ikigai, then, takes patience, and insight, and courage, and honesty.

Listen to your life. Look back on the moments when you felt the most connected to the world around you.

Be honest about your joy. Sometimes our ikigai is jammed way down in our hearts somewhere because we were told early on, You can't make money doing that, or That isn't a real job, or That's a waste of time.

Ask yourself: Am I not pursuing my path because of what someone has told me is and isn't acceptable?

Better to receive some odd looks and have a few people roll their eyes than spend your days wondering, What if I did that…? Take that step. Make that leap. Try that new thing. If it helps clarify your ikigai, if it gets you up in the morning, if it's good for you and the world, do it.
On failure
Risk sometimes leads to failure, and failure is overrated.

You tried something new and made a complete mess of it, but now you don't live with that nagging question, What if I had tried…?

You know now. You weren't successful at it, and yet it was something you needed to try.

You failed, and yet that failure made you a better person.

You failed, but it created all sorts of new life and growth and maturity in you.

You paid attention to your deep waters, and you came to the conviction that trying this is where the life is, and so you did it.

That is not failure. That is how you create a life.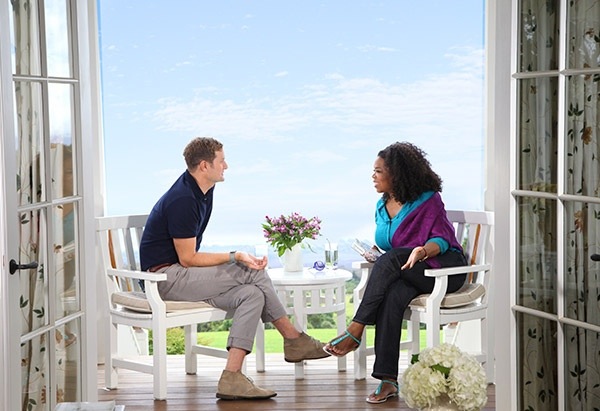 ---
Wasn't that a healing experience? This is of course just a snapshot of the wisdom you will find in How to be here but I hope it has inspired you. One of the main reasons I wanted to share this book is that it seems that many of us are somewhat lost or we feel like something is missing in our life. We go about our day not really knowing what we are here to do and that can leave us feeling hopeless.
What often keeps us from exploring what our purpose might be is the voice in the head. One of the most common things that this voice says when we are contemplating an idea is "Come on, what's been done a million times before!" Sure, it probably has but as Rob says "It may have been done or said before. But it hasn't been done or said by you."
That my friend is the ultimate takeaway. You have something unique to bring and by letting fear keep you stuck you are not only robbing yourself of immense joy but you are keeping others from reaping the benefits as well.
Be brave. Go out there and do whatever it is that is calling you. Yes, you might look foolish but who cares? Nobody but you (your ego actually). Your courage will be rewarded in so many ways.
WHERE YOU CAN FIND ROB
If you're like me, once you discover someone that inspires you you want to take in everything they do. You should first head to his website where you will find all his past and current work. You will see that Rob is currently on tour for his book and is hosting all day events across the US where he explores the ideas in How To Be Here. Check out the dates, maybe he will be in your neck of the woods this year! You should also hit up his podcast The Robcast which I listen to religiously and spoke about here.
Purchase How to be Here in hardcover format, Kindle edition, iBooks version.
Images (1) Bloguettes (2, 3) Oprah.com