Hi guys! I'm sooo sorry I'm late on this post! I started a new contract this week at the coolest purposed focused creative agency in Montreal and let's just say that with the jet-lag (arrived from Switzerland on Sunday) + adjusting to a new 40h/week schedule, I struggled with posting on time. Forgive me?
Okay good. :) Now on to the fun stuff. I've shown often on Snapchat how candles constantly surround me. Why? They create instant inspiration and warmth in even the drabbest room. I'm not exaggerating when I say that this Nest grapefruit candle is the most incredible smelling one I've tried so far. It's the perfect self care accessory or gift for someone who needs some zen in their life.
The candle comes in two different formats which I find nice depending on where you want to use it (I like bringing the small onces to the office) or how much you want to spend. Speaking of cost, this candle is more on the high end (the 8.1 oz is $56 and the 2 oz votive is $23) but that's because it's made with high quality ingredients (soy based which is way healthier for you) and lasts a long time. Plus, that's cheap compared to $84 Diptyque candles!
If you're looking for a simple way to add beauty and inspiration to your home, I highly suggest trying this candle out (this fragrance in particular is just insane).
Purchase Nest grapefruit candle in 2 oz format or purchase 8.1 oz format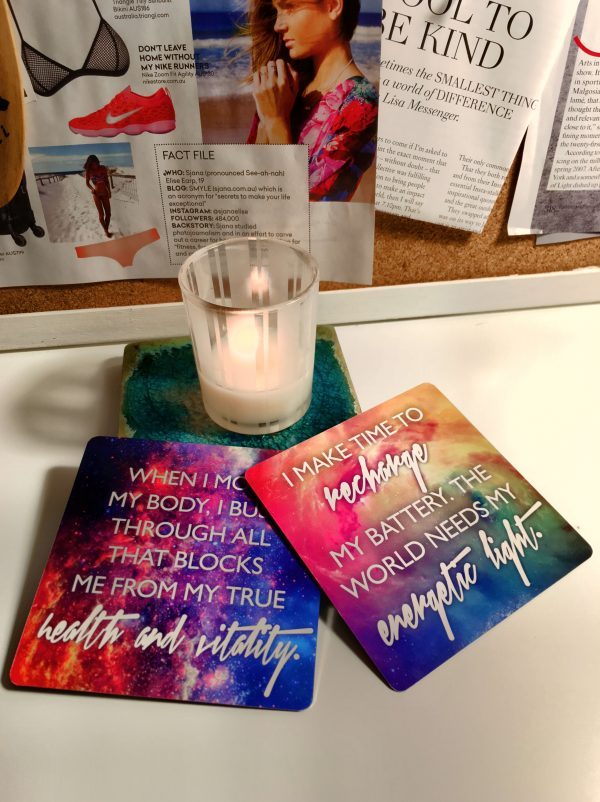 Where/when I like to light my Nest candle: when I meditate in the morning, reading, working on the blog, having a bath, pretty much any time basically!
Geneviève xo
---
To discover my other Red Fairy Must Haves, click on the thumbnails below!