Grüezi from Switzerland! As my summer stay comes to an end, I had to do a post on my favourite place in the world (yes, the fact that my man lives here makes me somewhat biased). Rather than simply sharing the highlights of Switzerland, I wanted to show you that there is something for everyone here. I consider myself a city AND nature lover and I think most people enjoy a bit of both so let's break it down from that point of view shall we?
FOR THE NATURE LOVER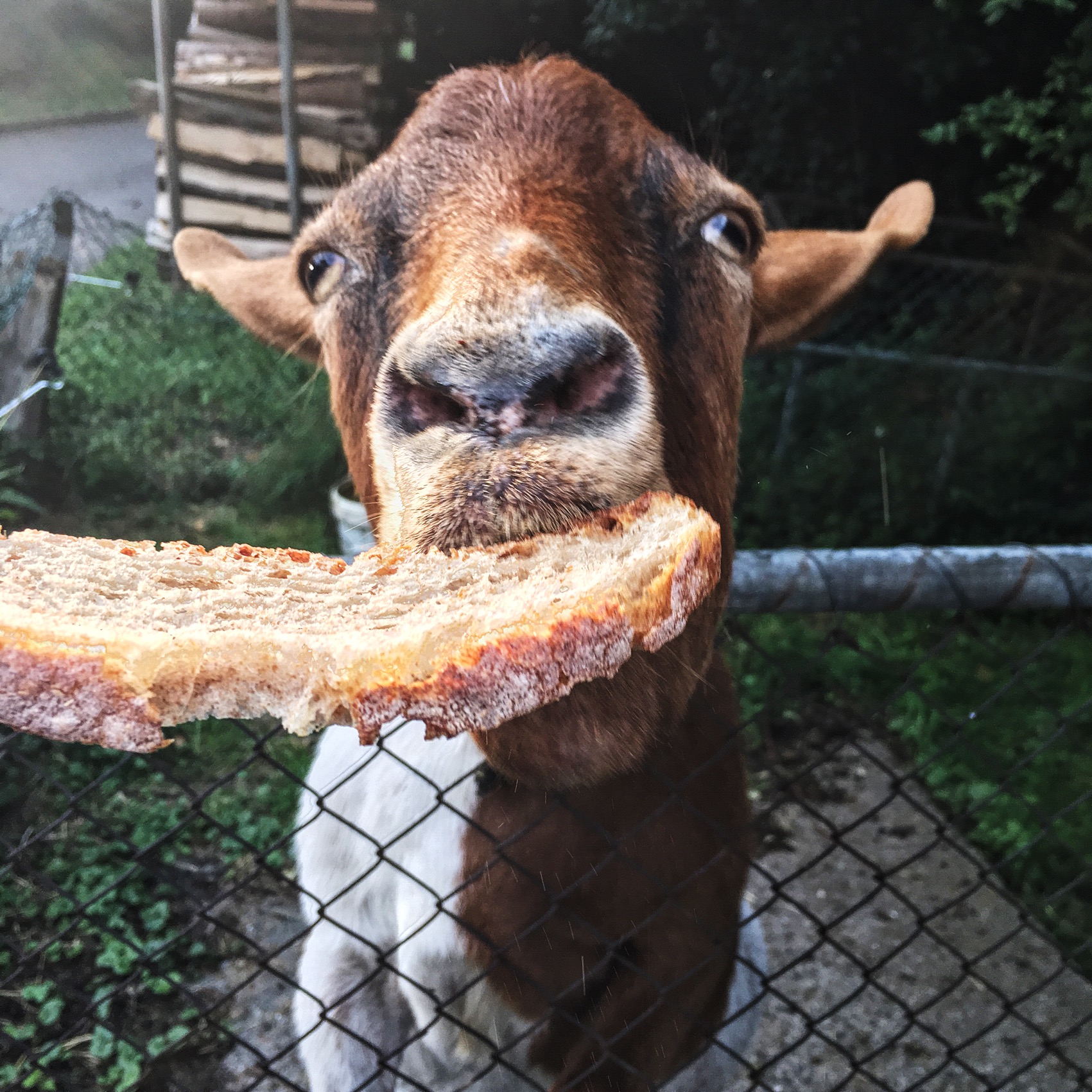 Let's first get this out of the way: GOOATSSS!!!!!!! Yes, I'm a #crazygoatlady and Hergiswil (the town where we live) has several spots where you can go and hang out with these sweet creatures. There are in fact many beautiful animals to make friends with in this area: rabbits, cows, horses, ducks, some cats and lots of dogs.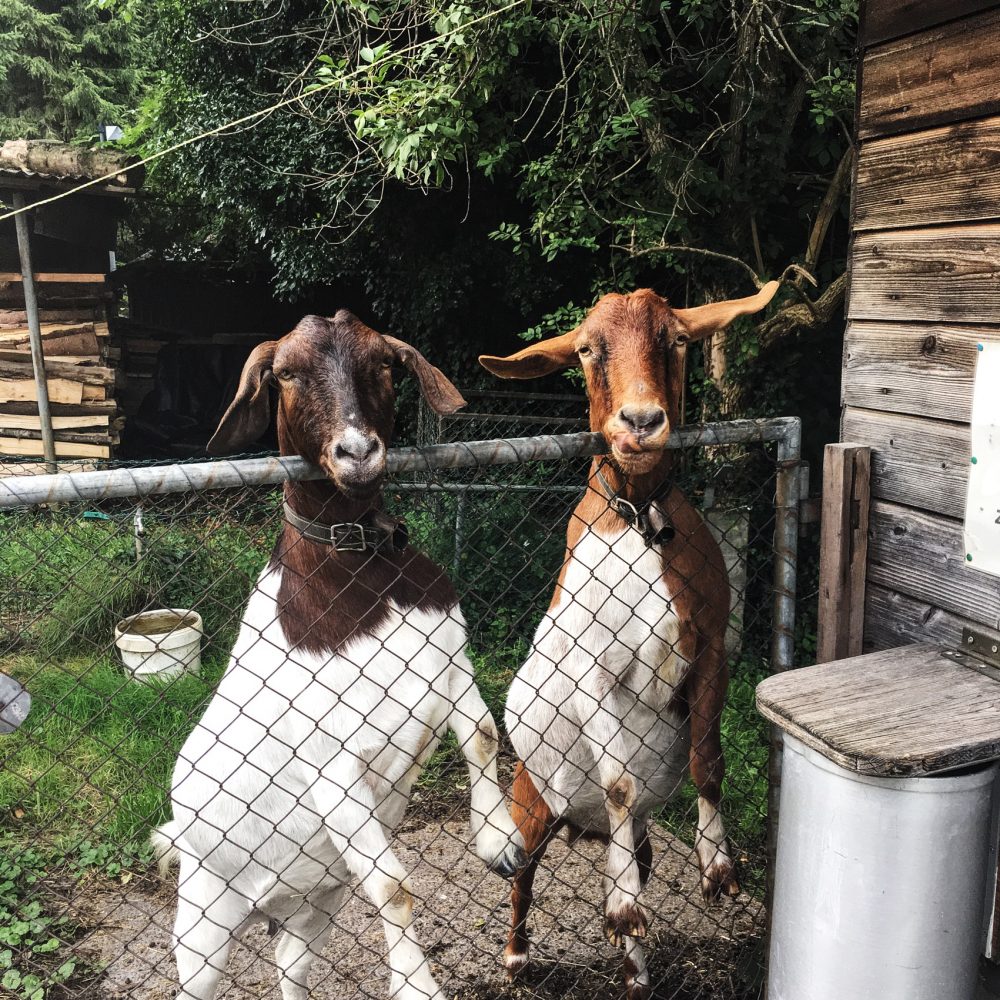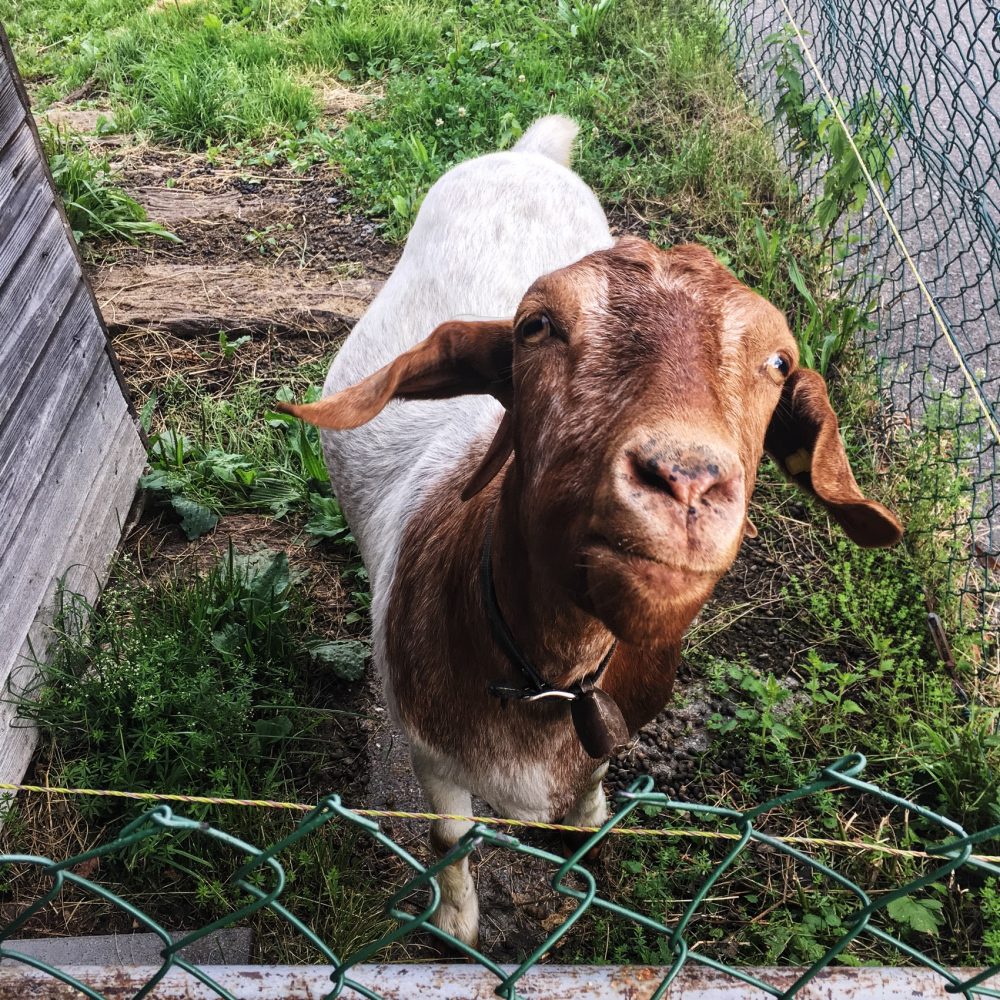 "Take me home with you pleeease!" Okay!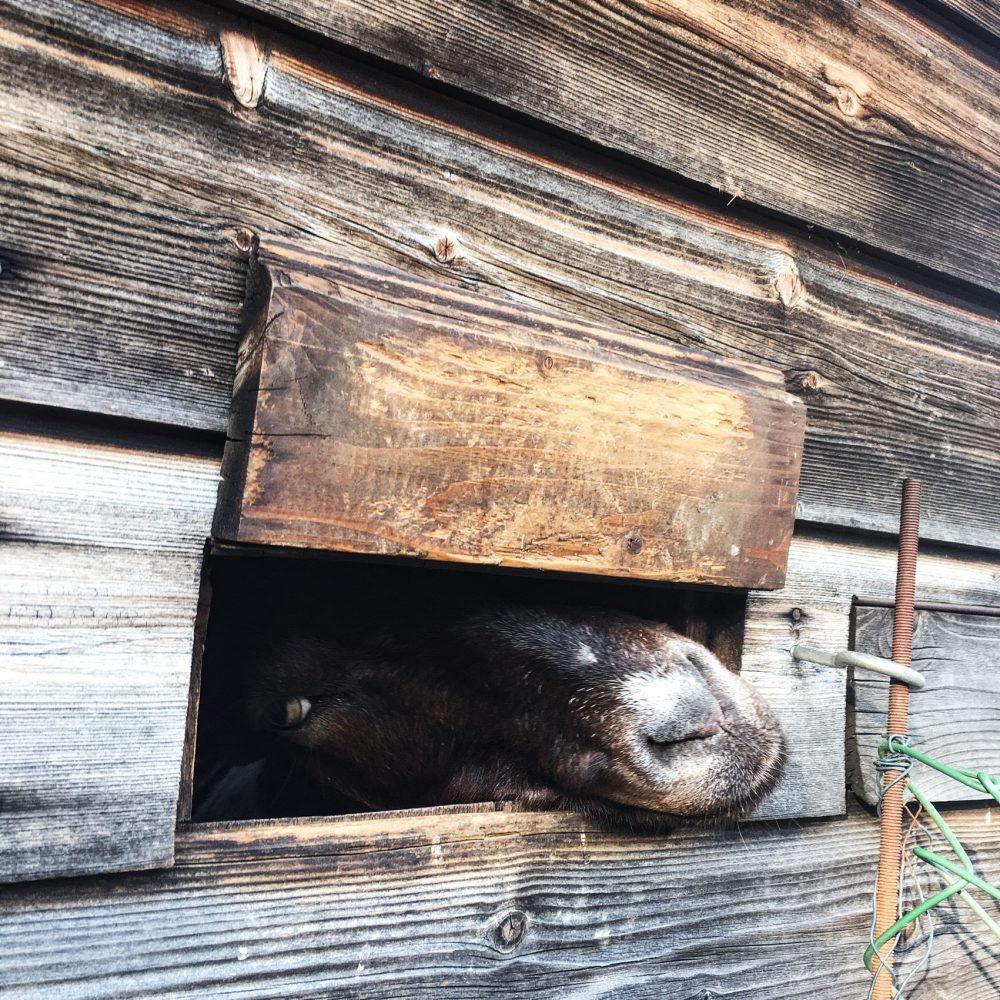 Now that I've gotten that out of my system we can move on. Hergiswil is quaint (in a rather wealthy kid of way) and it's worth a visit. You can have a bite by the lake and lounge in one of three waterside parks.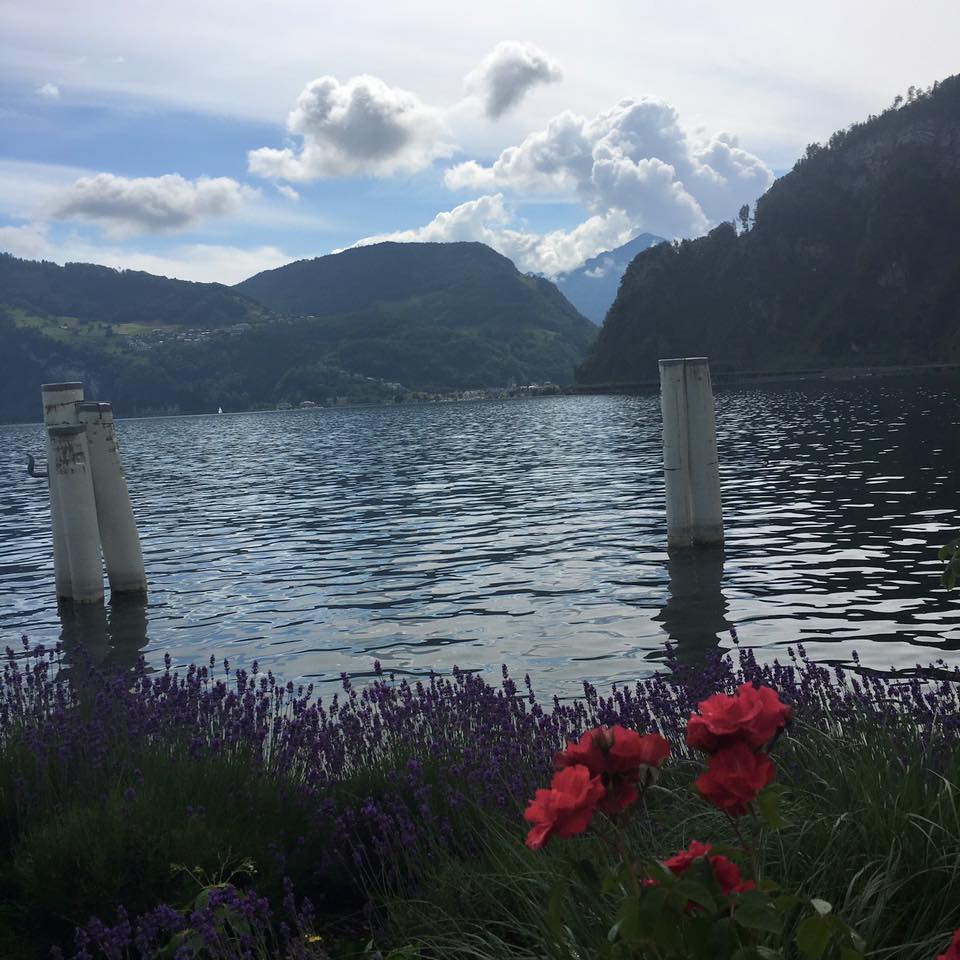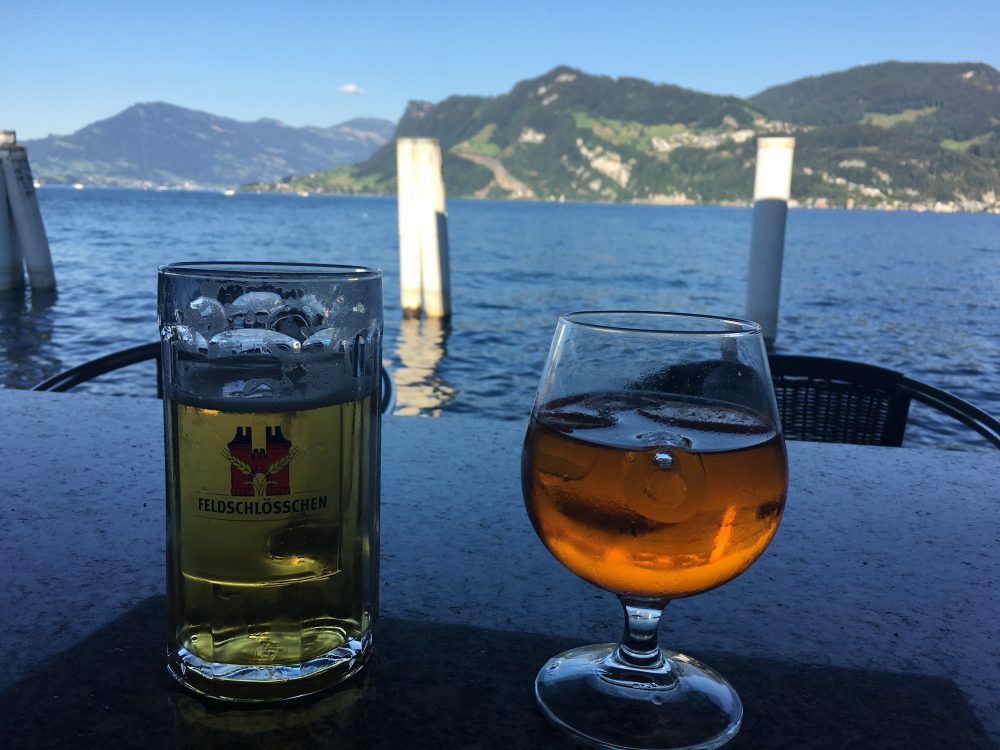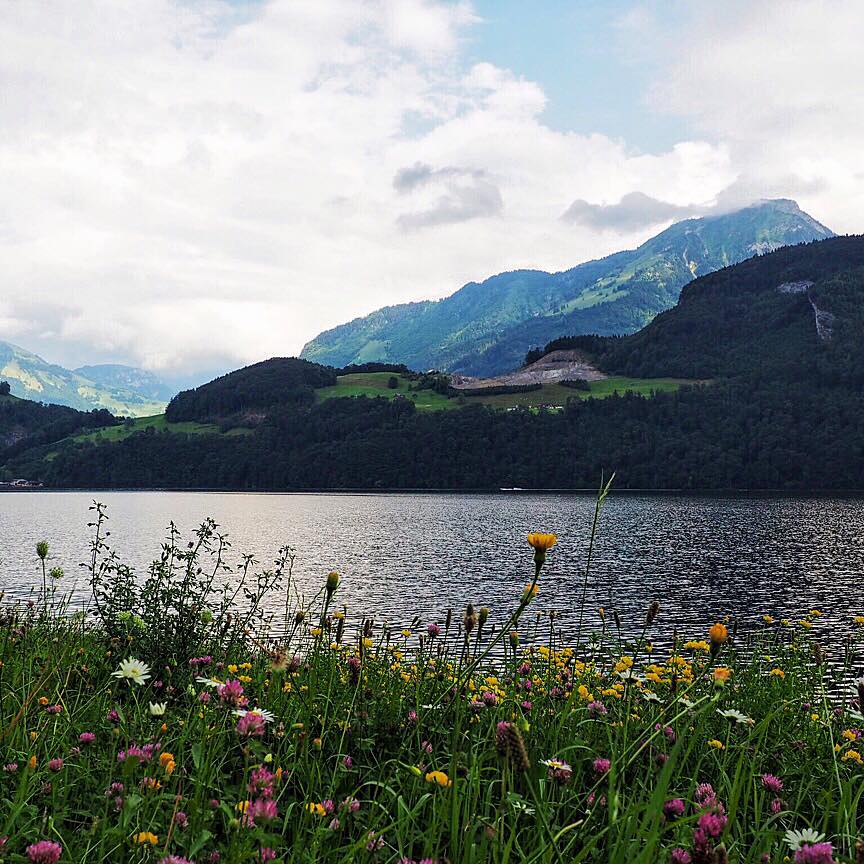 You also have a million options for scenic walks in this area either by the lake or if you're feeling braver, up a mountain…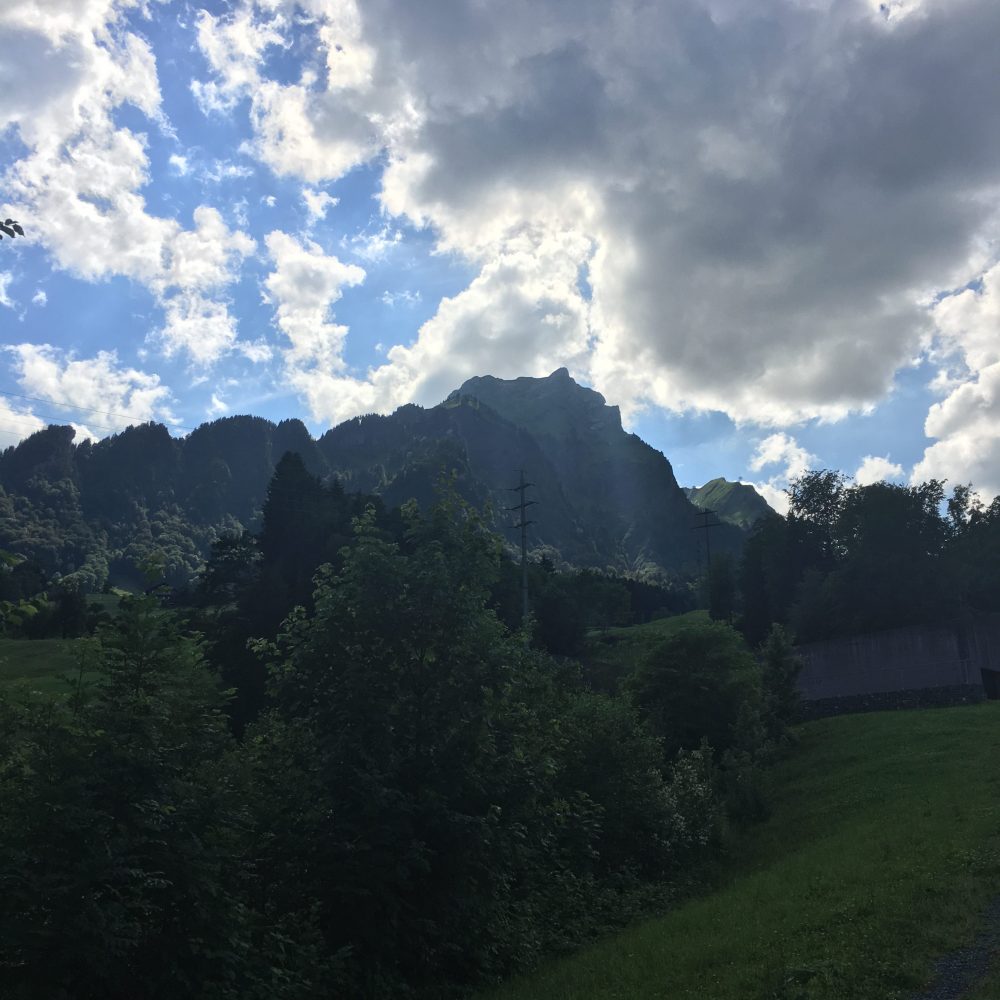 That's Pilatus and it's the biggest mountain in our canton (Nidwalden). One day, I had the great idea to take a hike up this beauty with the BF. After my hellish experience hiking up the Stanserhorn, I should have known better…
It was a tad challenging (for me anyway) and we didn't even go all the way up to the top! It took us about 2 hours but once we got to our destination the reward was worth it (more on that in a sec). Along the way, the cute animals were a good distraction for my burning legs.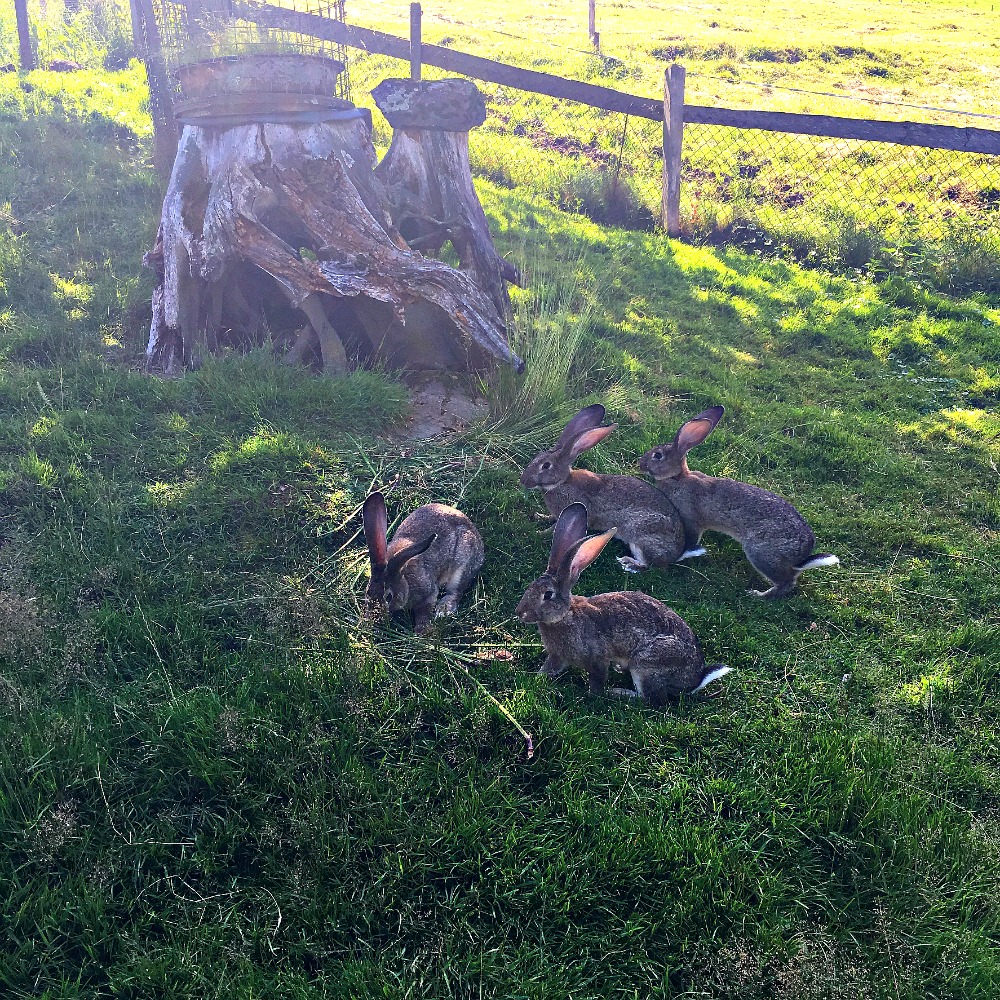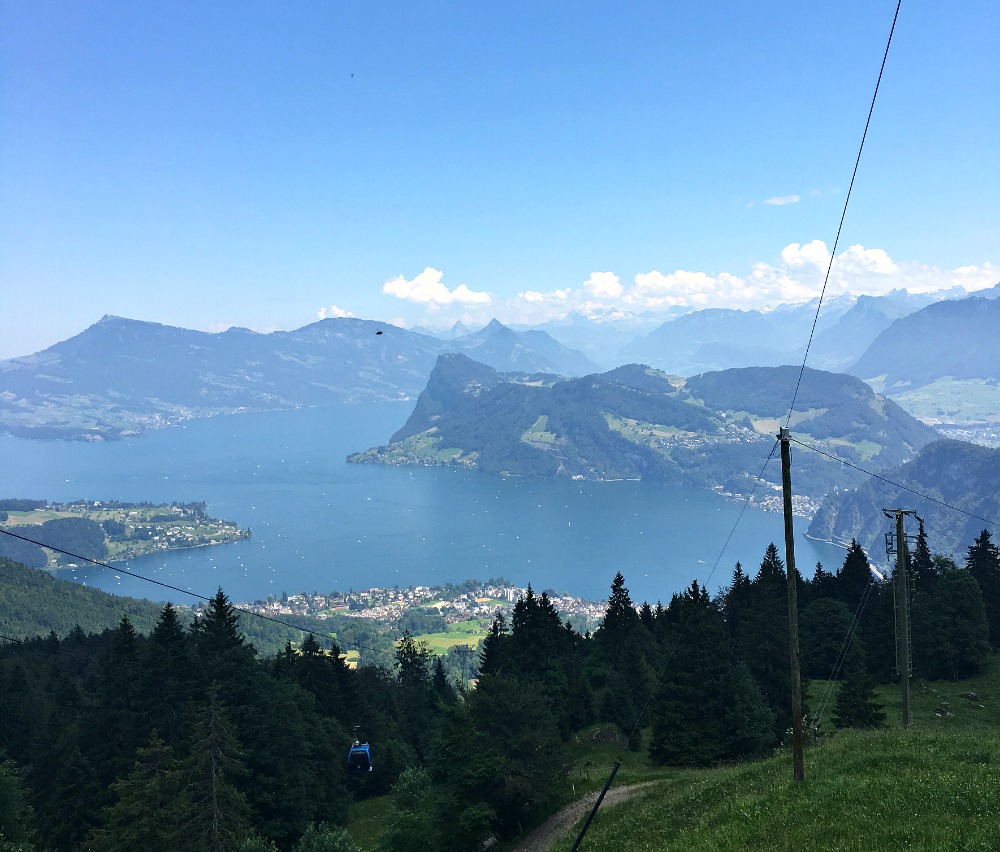 Told you the trek was worth it. This was the view from our table at Alpgschwänd restaurant. They have a patio with breathtaking views as well as seats inside when the weather gets cooler. There was even a band playing traditional Swiss music when we ate there. I felt like Heidi!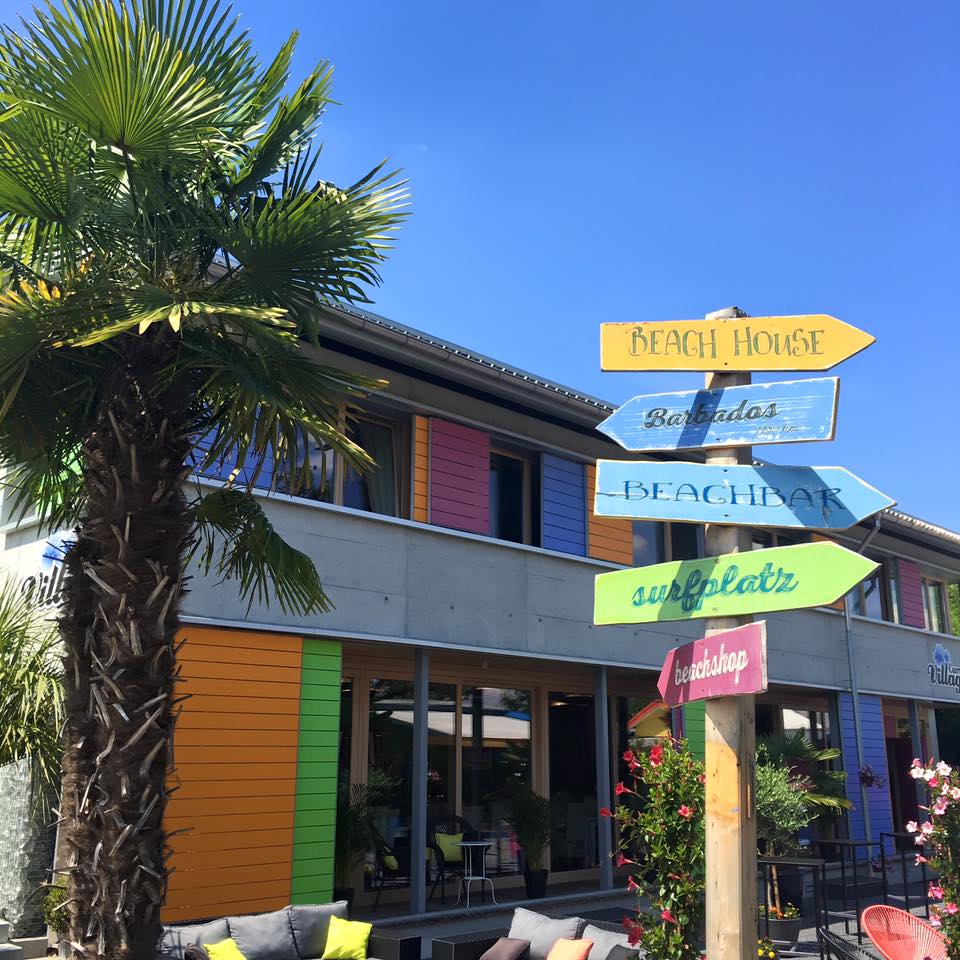 Changing to a totally different vibe, if you're a water lover you have to go to The Caribbean Village in Nottwil. I've written about this magical place here but in short it's a little tropical paradise in the middle of Switzerland. You can windsurf, SUP, swim or just lounge on the beach.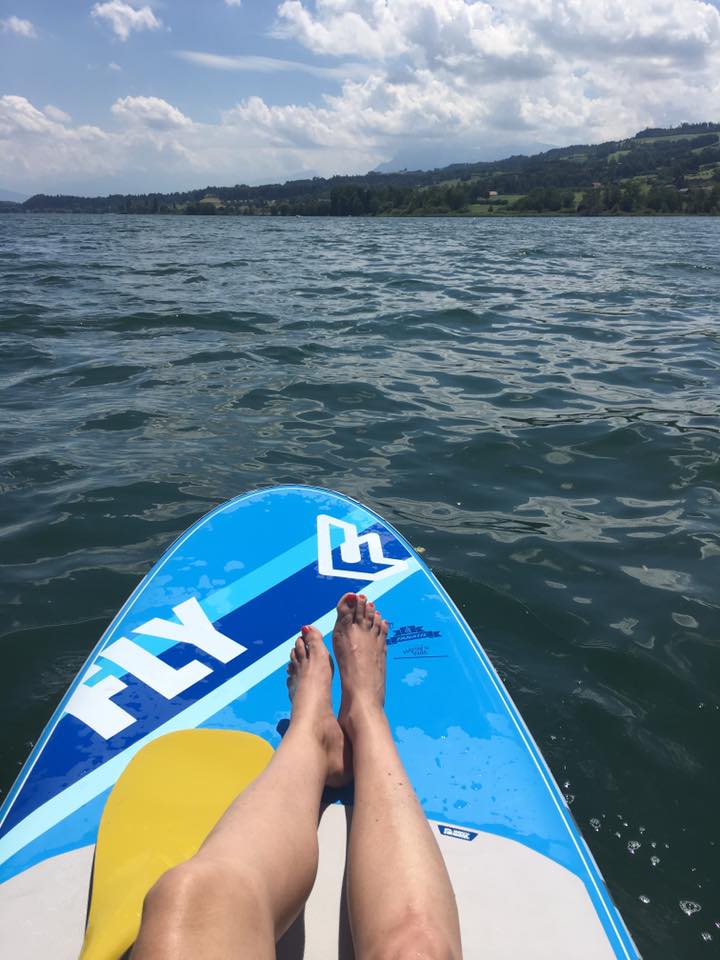 FOR THE CITY LOVER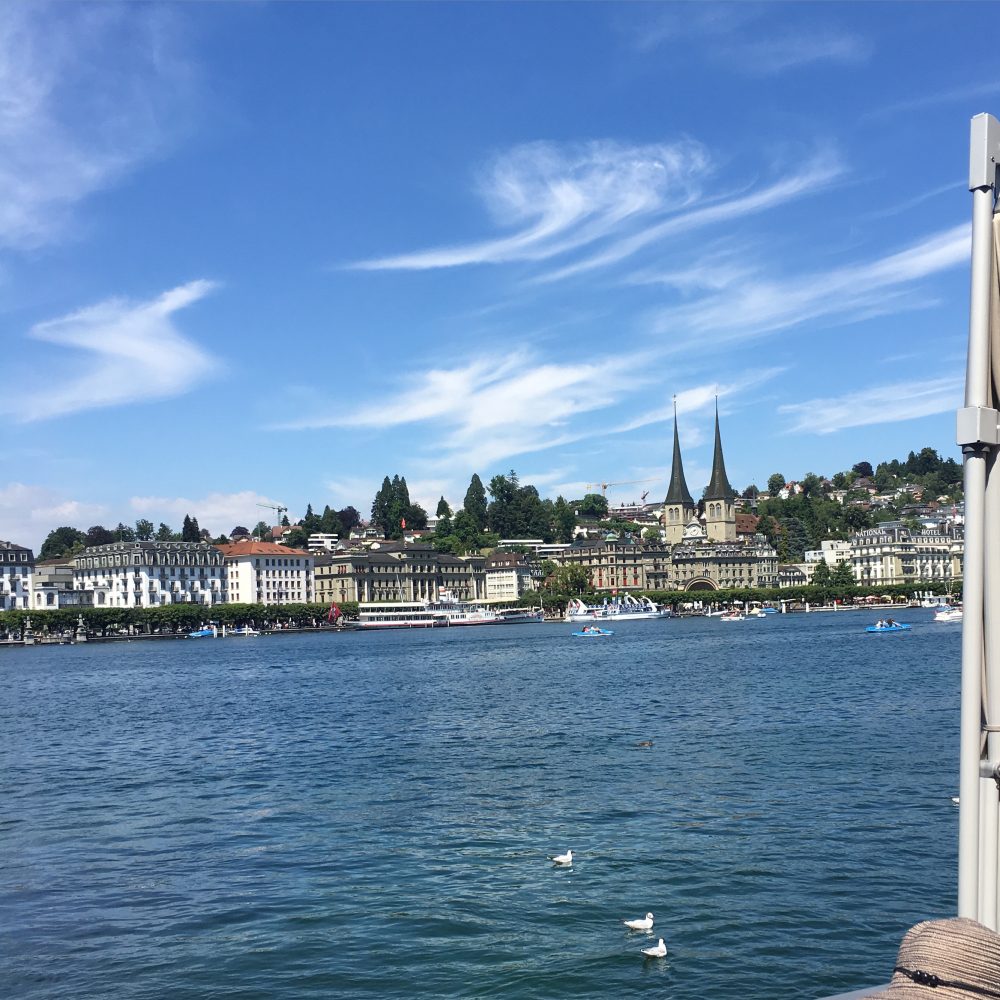 Luzern is only a 10 minute train ride from Hergiswil so you can go from country to city quite easily and quickly.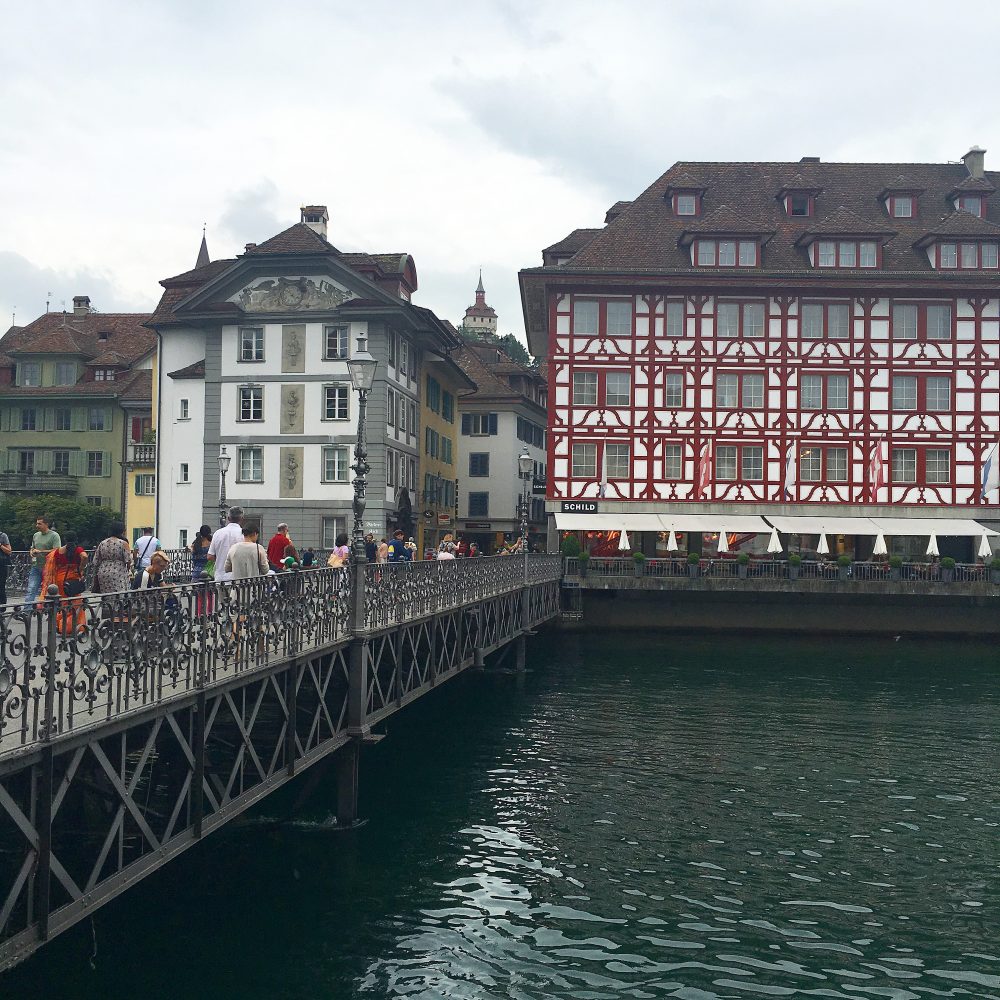 This is one of the most beautiful towns I've ever been to and a MUST if you travel to Switzerland. I've explained why in more detail in this post.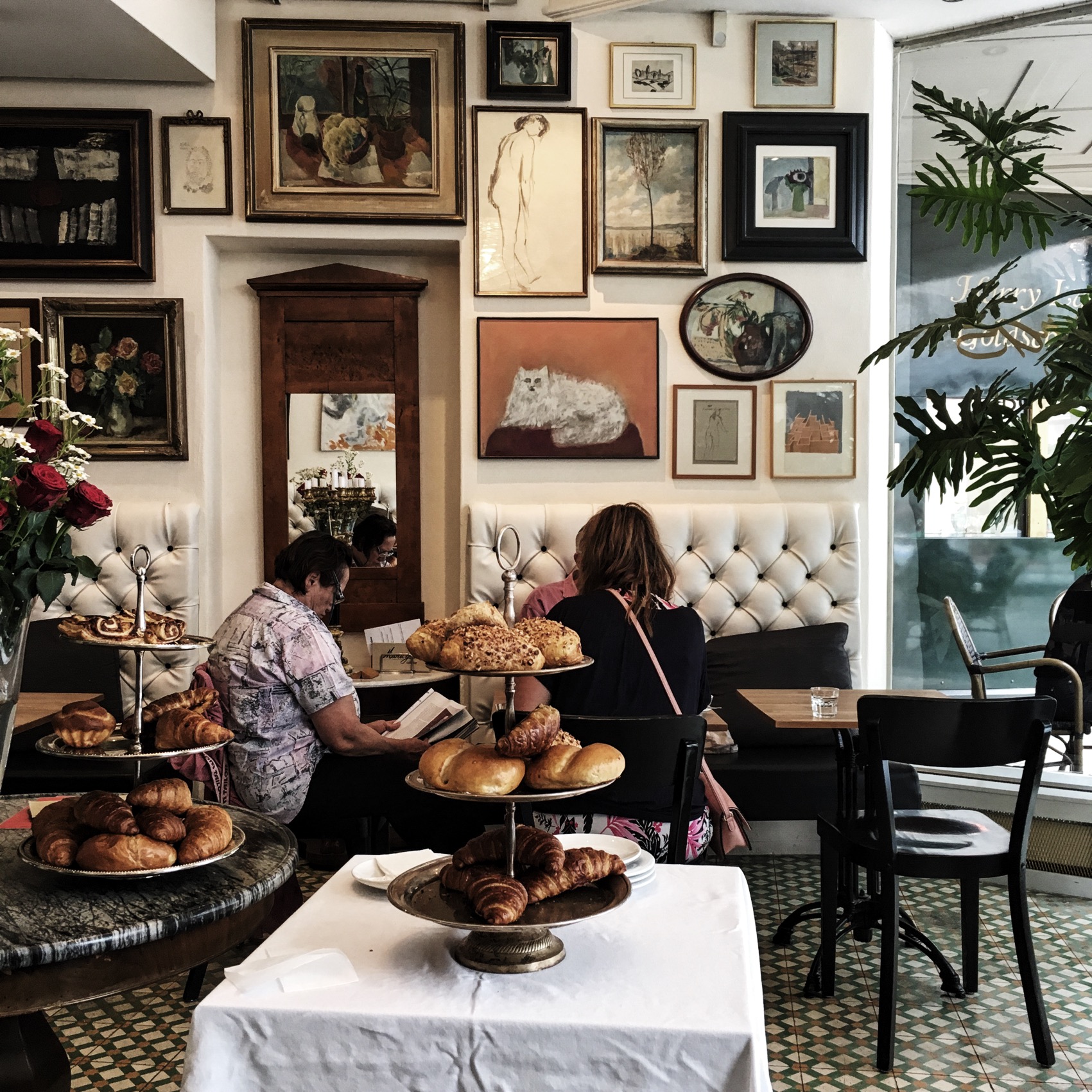 Luzern has cute cafés like Mardi Gras (my fave!) as well as a few good restaurants such as Geissmatt, Grottino 1313 and Mill'Feuille. Note that eating out in Switzerland is not cheap so choose your special evenings wisely…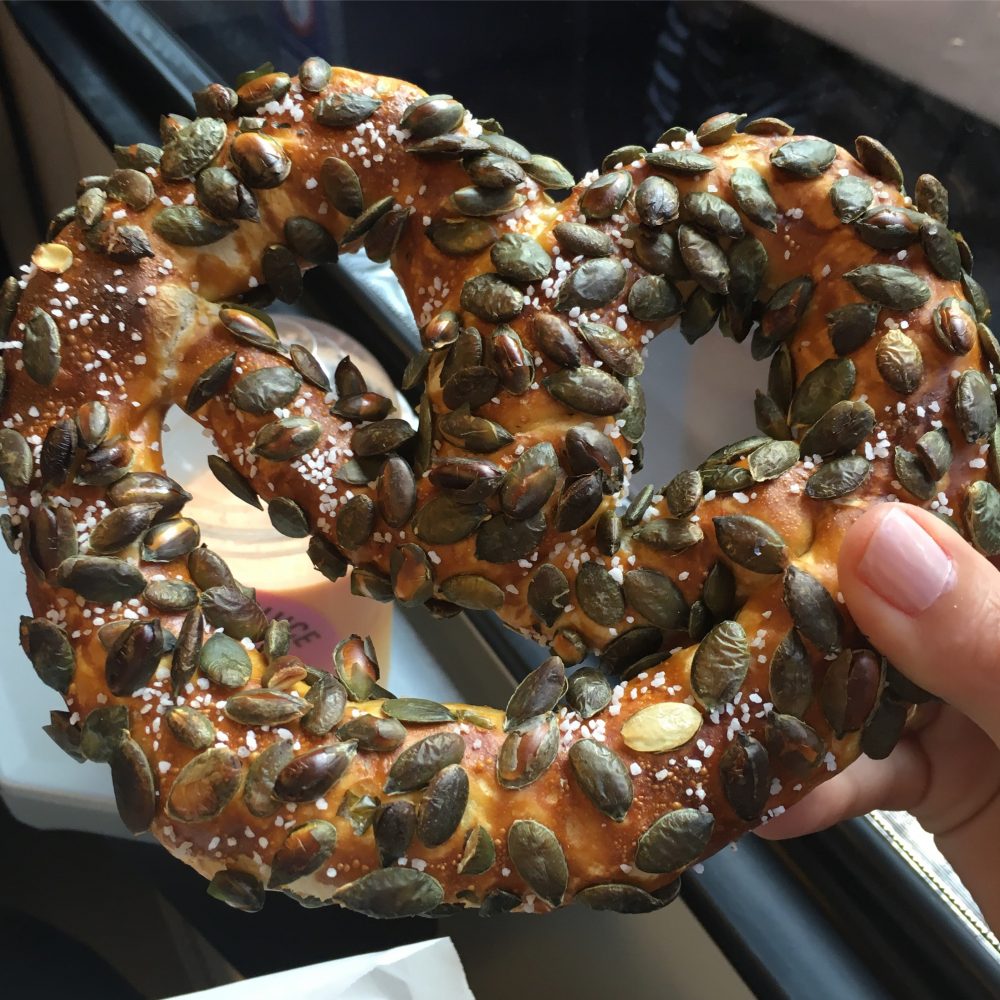 Of course, you can't go to Luzern without stopping by Brezelkönig at the train station for some freshly made pretzels.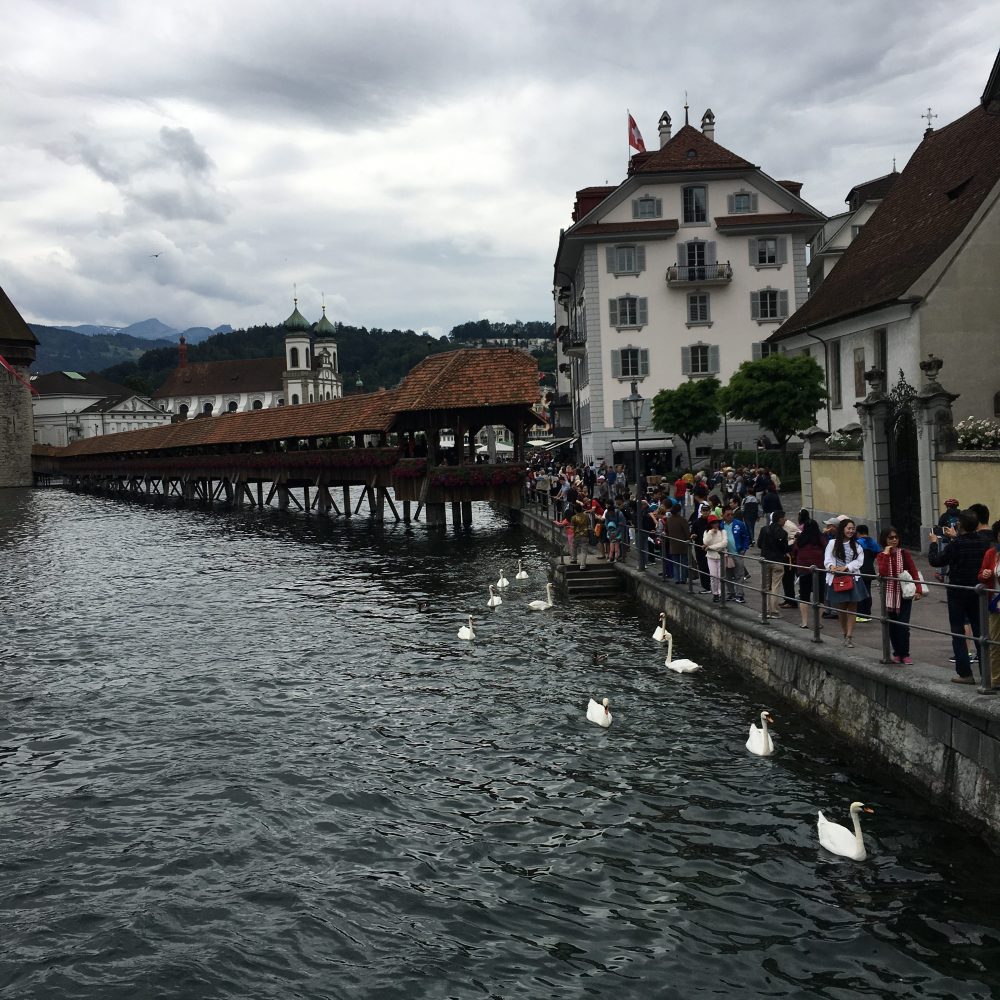 Once your tummy is full, take a walk along the Reuss river that leads into Old Town where you can admire the historical architecture.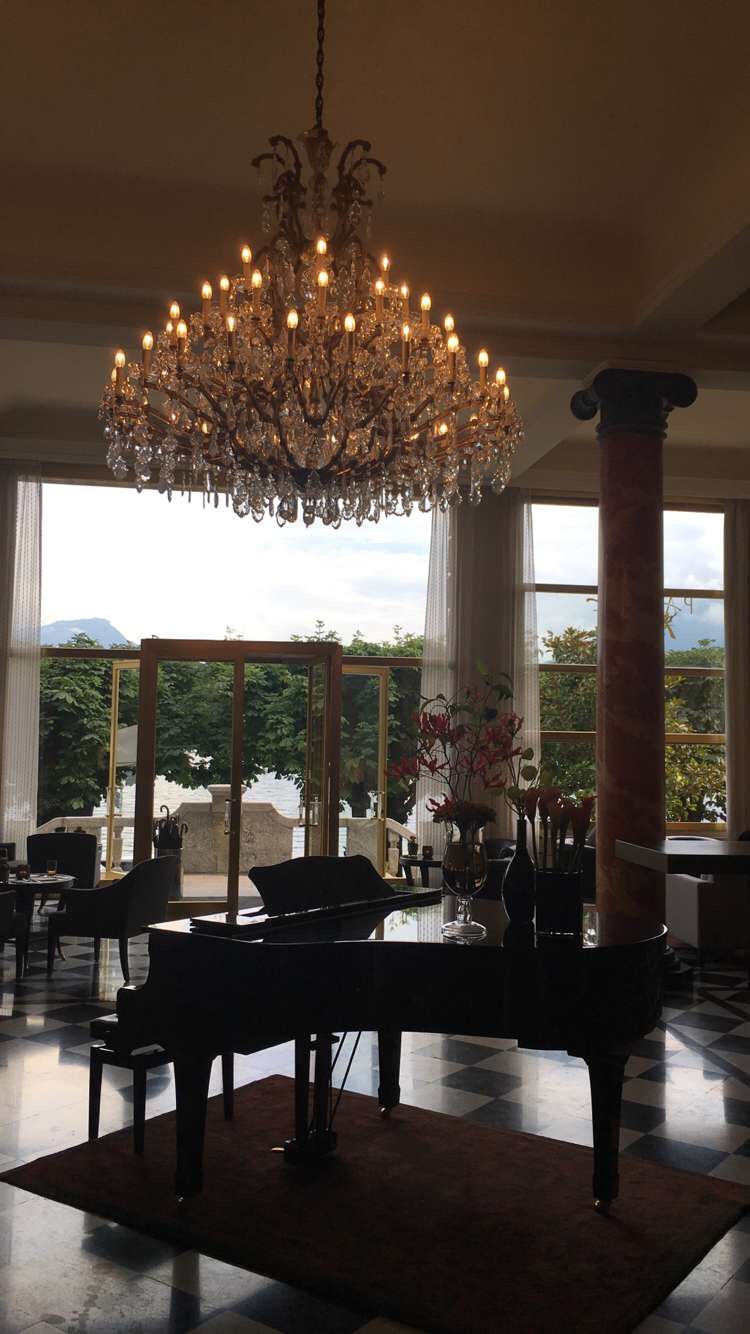 One of my favourite things to do in the city is having a drink, tea or lunch at one of Luzern's many posh hotels (they are surprisingly affordable by Swiss standards at any moment other than supper time). This is inside The Palace which is quite impressive but the service is horrible so don't go there.
The Grand Hotel National makes the best Aperol spritz, the Schweizerhof is where to go if you want action (it's in the center of town on a main street) and my #1 fave: the Montana Hotel. Why? I'll let you take a look for yourself: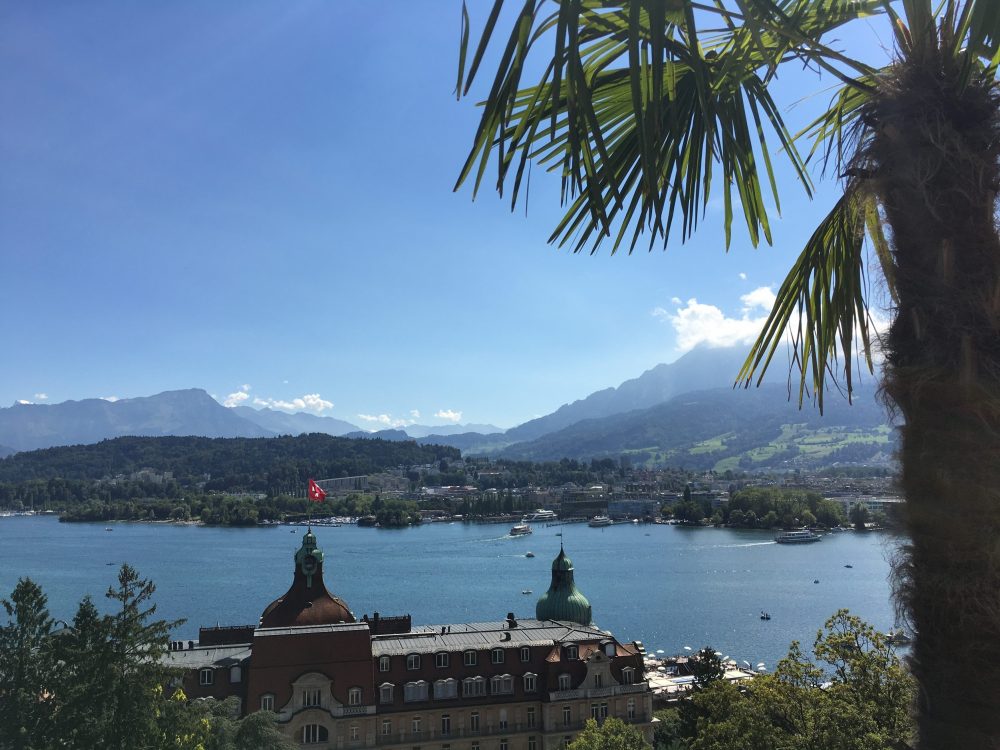 The Montana has the most incredible view you've ever seen. This shot was taken from their beach club patio where you can go for a drink and they also have a restaurant where we had tea and dessert at once (prices were okay at lunch time).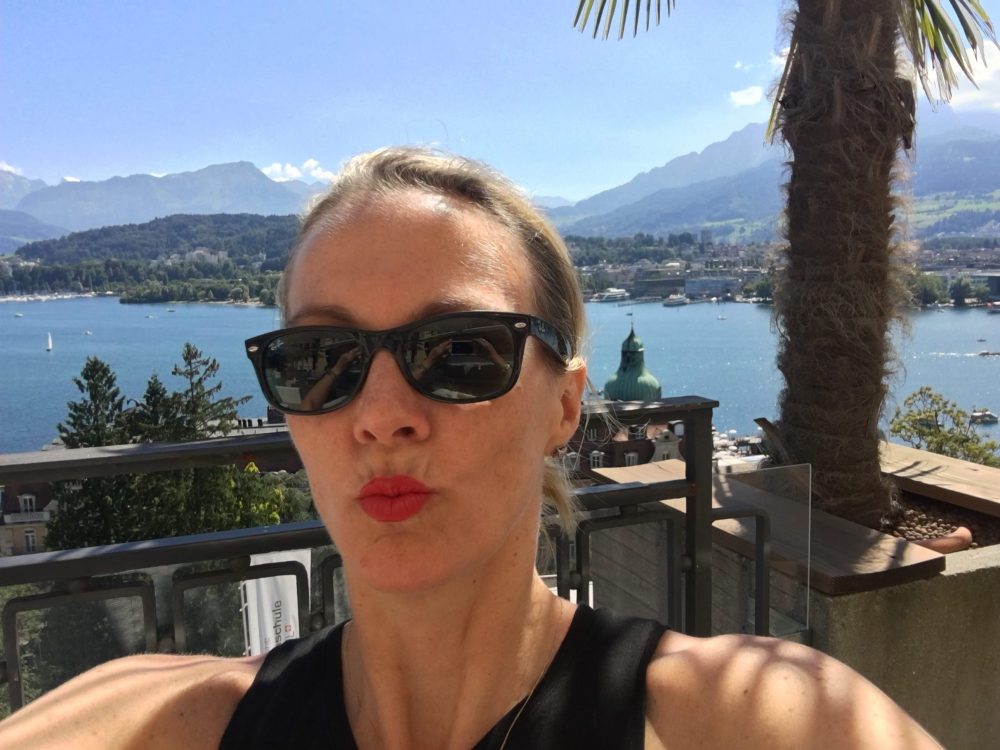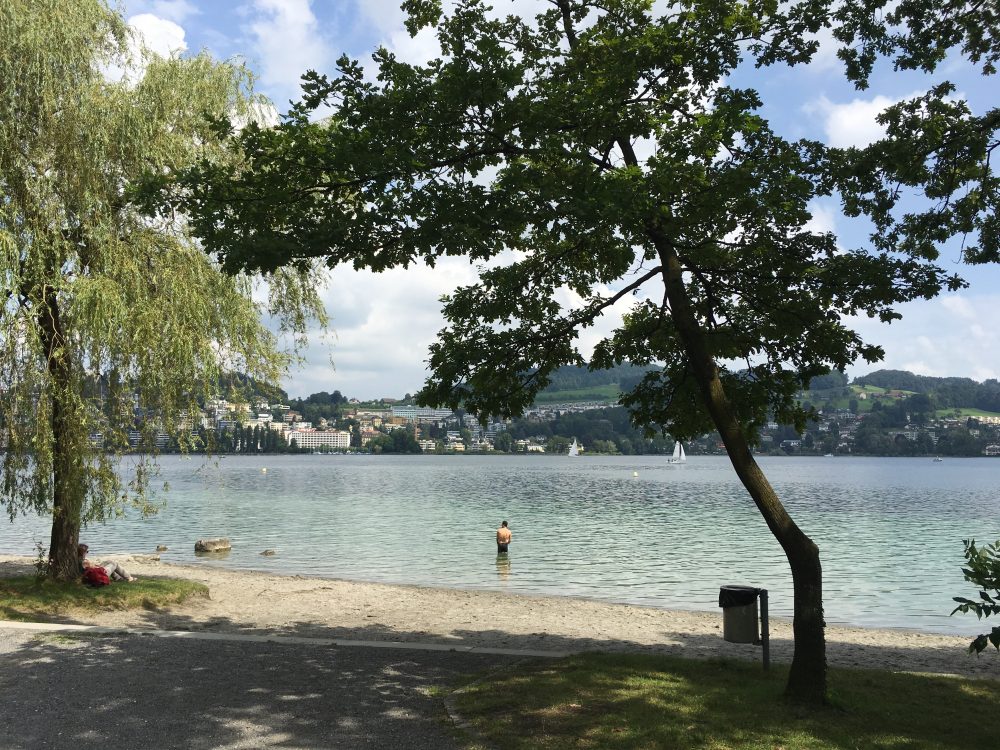 Coming back down to lake level, there is actually a lot of nature to enjoy in the city of Luzern. There are gorgeous parks and small beaches where you can take a swim in the crystal clear water or have a picnic (so romantic!).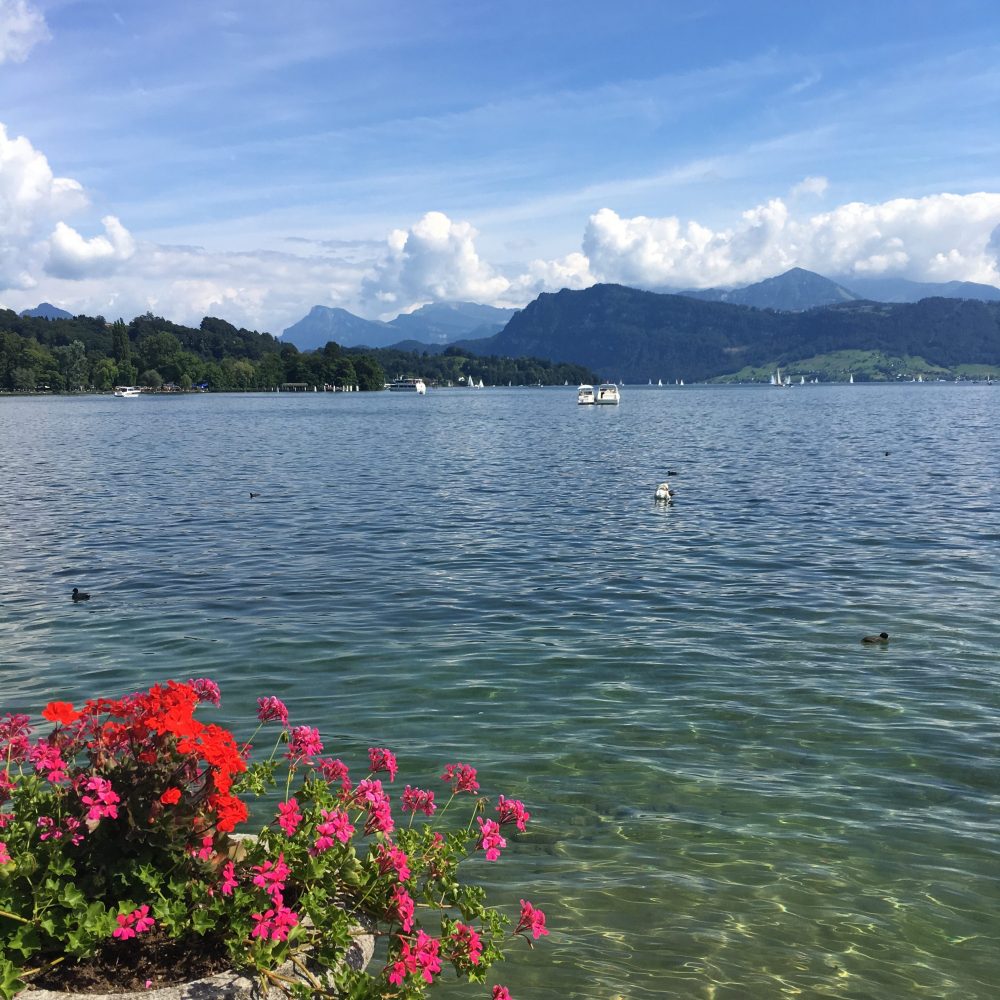 I've taken long walks around the lake from the train station and every moment of it is photo worthy. I can only imagine what it must be like to here and go for a daily jog with these surroundings!
As I write this post, I realize I'm going to have to do a part 2. There is just so much to show and I've got to wrap this up as we are catching an early flight to Sardinia tomorrow! I'll be writing a post on our Italian trip FOR SURE.
Next time, we will visit Zurich (teaser below) plus more beautiful city and picturesque spots.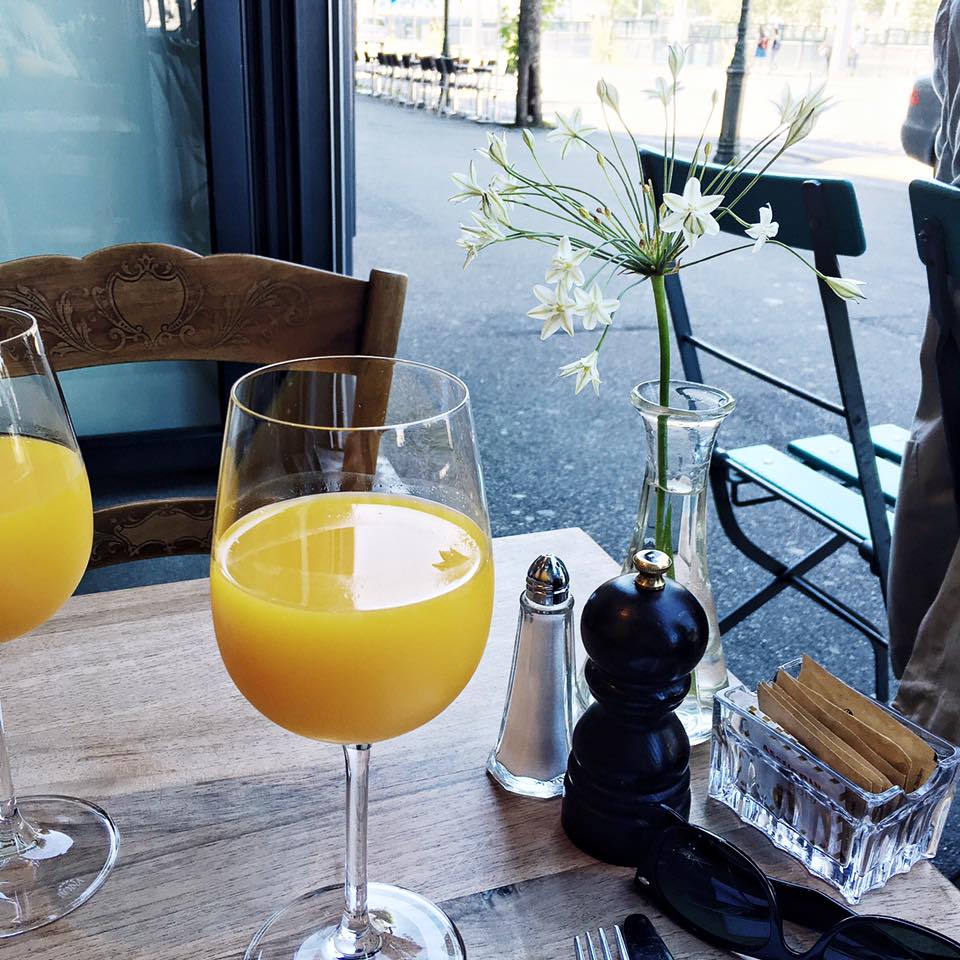 I'll finish with some snaps of my two favourite things in the world which I think everyone can appreciate: sunrises and sunsets.
Switzerland might be a pricy place but enjoying the beauty this country has to offer doesn't have to break the bank.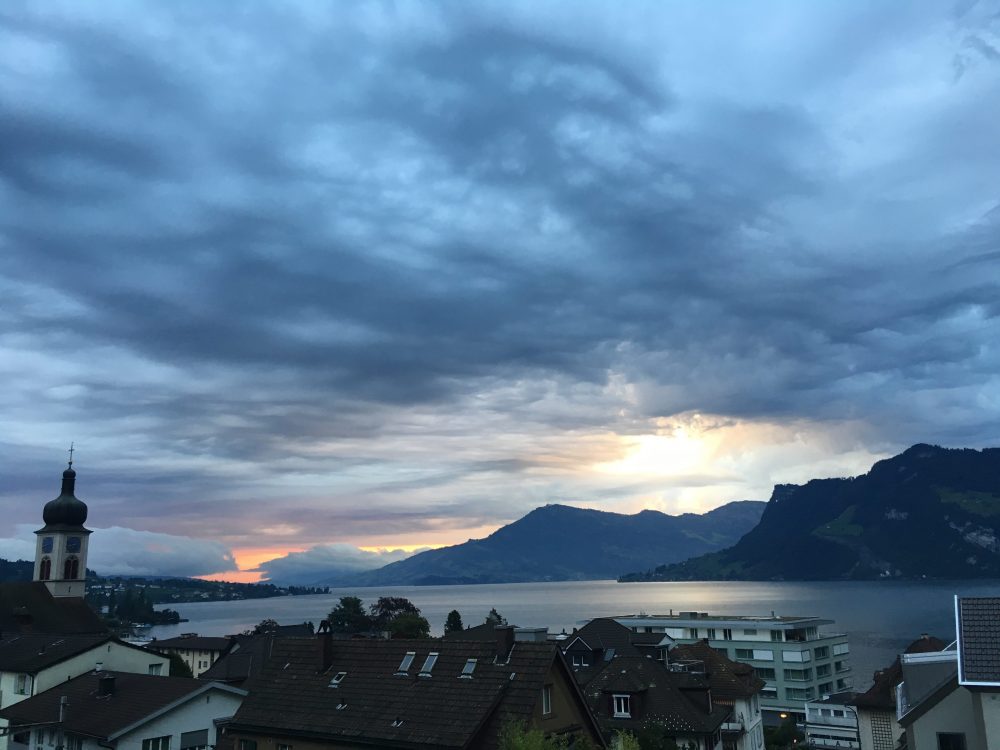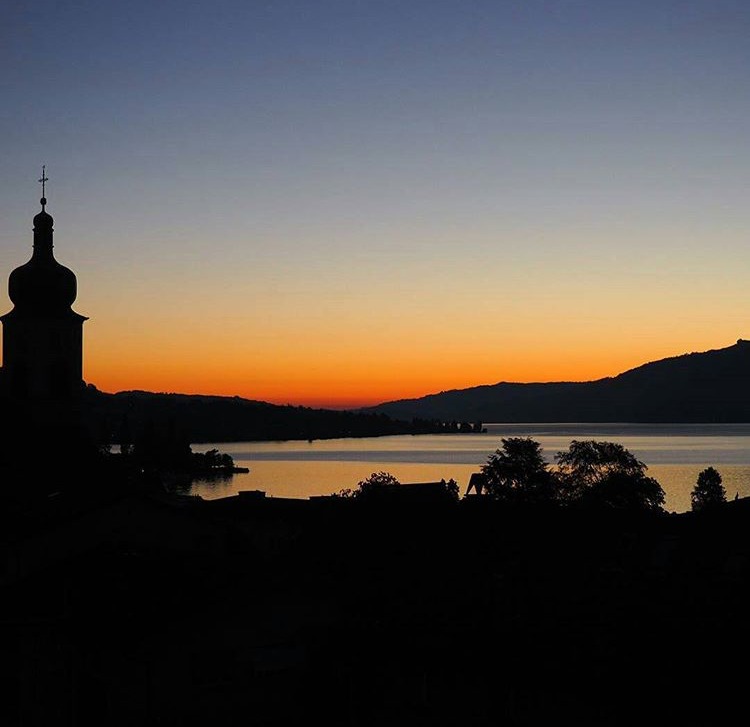 Want more?
+ Read: European weekend escapades + we're going to Sardinia!