It's time to believe in love rather than fear. It's time to tap into all the love and peace we have inside of us to heal this world. There is still magic and beauty out there and we should never forget it. We must come back to who we truly are.
We must let go of the external, superficial and Ego based fears that are causing such harm.
Deep down inside we are loving beings but some of us souls are lost. Perhaps it's because of suffering or so many more complicated things but that doesn't matter.
What we most focus on is to collectively tap into the infinite source of love that is within us.
Those of us who have the good fortune to be safe and live in abundance must take care of our fellow humans and not let those lost souls drag us into despair.
It's not a battle or war but rather a true test of how much love we can raise in these moments of darkness. I know this world can be a peaceful one and it starts with every single one of us. By cleaning our side of the street and cultivating as much compassion as we can in our own world.
Make it your mission from now on to always ask yourself how you can bring more peace in love to everything you do and every interaction you have.
I trust in our power to make the necessary individual shifts that will lead to a world wide one. But for that we must believe. Believe in ourselves and in the beauty that is there deep down inside even when everything seems dark.
Sending all of you much love and peace. ♡ (Image via Danielle Laporte)
Geneviève xoxo
---
Want to dive deeper into this topic? A Return to Love by Marianne Williamson is the perfect source of inspiration when we feel like we're running on empty and need to refuel on love and inner peace. Click to purchase or find out more about this amazing book: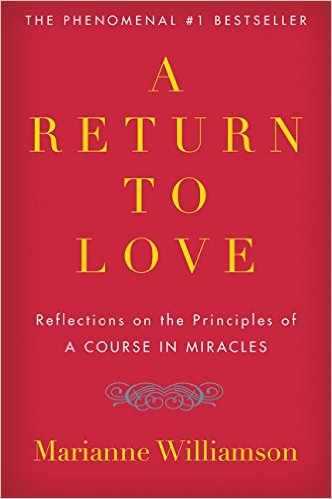 You can also continue reading below from my top picks of related articles!