This Persian walnut salad by Feasting at home is quite different from my usual salads and it's the freshest I've ever tasted. The mix of all the herbs and crunchy veggies makes the perfect pairing especially on a hot summer day. There is a fair amount of chopping involved so having a mandoline is optimal for the veggies (I didn't) but if you're not in a rush there is something so calming in prepping fresh ingredients like herbs that smell so good. It's an opportunity to be in the present moment and have gratitude for the abundance of healthy food you have access to.
This spicy potato kale bowl with mustard tahini dressing is something I whipped up just last weekend. Once again, quite different than what I would normally use for salad ingredients. I'm not even a huge kale lover and this salad is honestly divine. I actually substituted the yellow potatoes with sweet potatoes because that's what I had on hand and they are so healthy and yummy. I'll be using the left over tahini sauce for another recipe later this week. It's so versatile!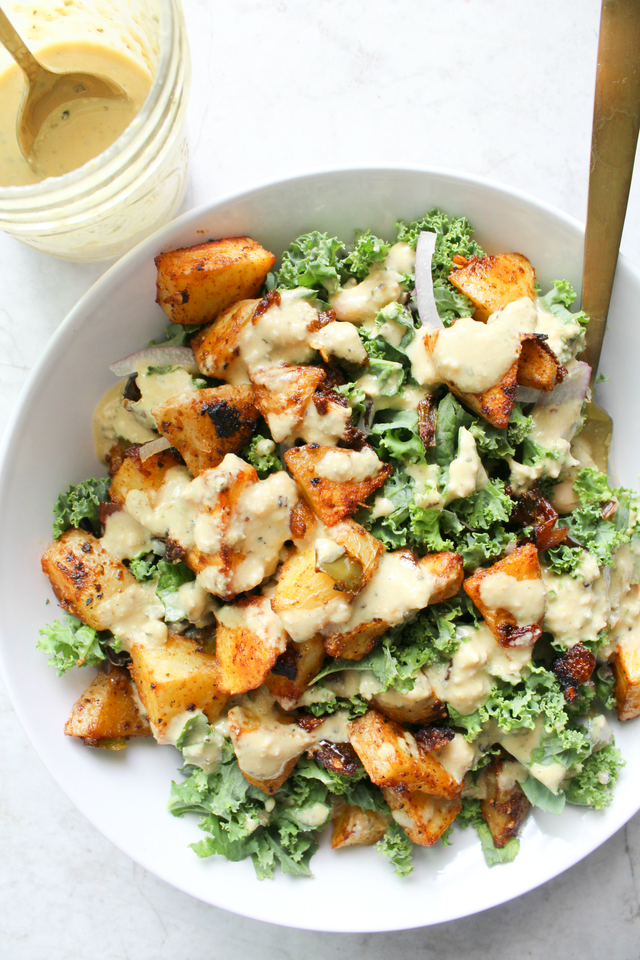 This 3rd recipe is another great example of the magic you can make when using veggies that are in season. This Asparagus, tomato, feta salad with balsamic vinaigrette is filling enough to be eaten on its own (just like the potato and kale salad) but can also make for a great summer side dish.
Everything in this salad is healthy: when you see dark greens and bright reds you know you are feeding your body with pure goodness. As for the feta, well it adds a nice kick and gives a certain impression of naughtiness because of how salty it is (everything in moderation is fine by me).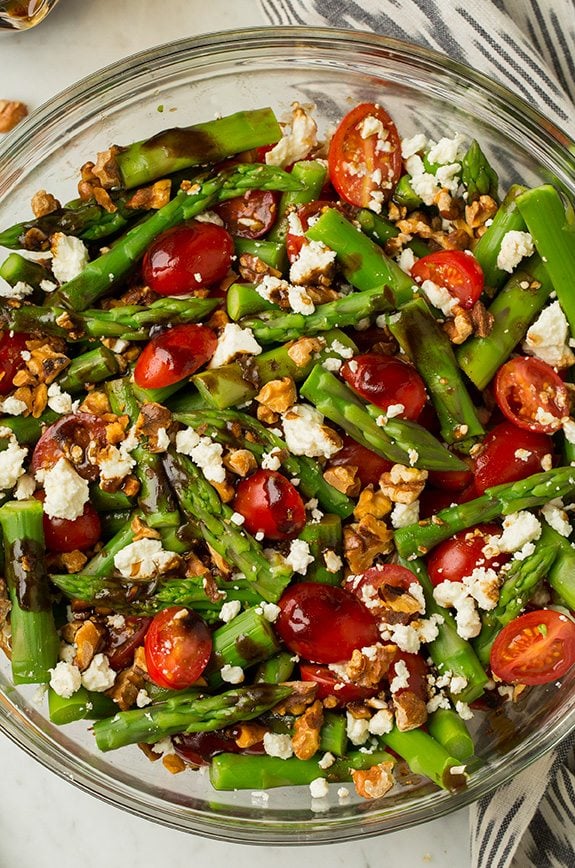 So there you have 3 fun new salads you can whip up over the next few weeks. For more satisfying summer recipes, click below. Enjoy!
Geneviève xo