Fall is the moment when we start craving spending more time indoors and curling up on a cozy sofa with a good book. If you're a wellness warrior like me, you're constantly searching for new resources that will inspire you and help you live healthy and happy.
I've talked about my favourite books before on this blog and even though I consider myself a bit A.D.D. (I have a tough time sitting down to read a book) they have been such game changers (and life savers) that I make it a mission to share my favourites as often as possible.
The title of this post mentions wellness and for me that starts with the inside: the mind and the S O U L. If you don't have the inside right, the outside will never follow. This is why I am so in love with personal development and spiritual books and that's what the 5 faves below are all about. I'll probably share my favourite "health" focused books in the near future if I feel there is interest in that kind of topic (let me know!).
Risk & resilience by Lisa Messenger (photo above)
At first glance this appears to be a book on entrepreneurship but the main message applies to anyone that is trying to follow their dreams. My key learning from this incredibly inspiring book is to BELIEVE IN YOURSELF AND DON'T GIVE UP ON YOUR DREAMS. I read this book at the exact moment I needed to hear that message the most and want to share it with you in case you are in need of some encouragement and motivation as well.
It can be easy to want to give up when life gets in the way or people that love us don't understand why we are continuing to pursue certain dreams but Lisa explains how we have to listen to that internal voice and block the noise out. She also explains that our dreams and purpose can evolve over time and it's important to be open to them looking different than we thought. I love this woman for so many reasons and encourage you to discover all her books here.
The subtle art of not giving a fuck by Mark Manson
Wow does Mark put the important things in perspective and help you let go of everything else. If you are a perfectionist like me, this book is a must-read. It's a New York Times best seller and Mark has been on so many great podcasts like this one by The Skinny Confidential because he has valuable (and very direct) wisdom to share. His book has been described as: "Working on correcting our delusional expectations for ourselves and the world." Give it a read, you won't regret it. SHOP IT HERE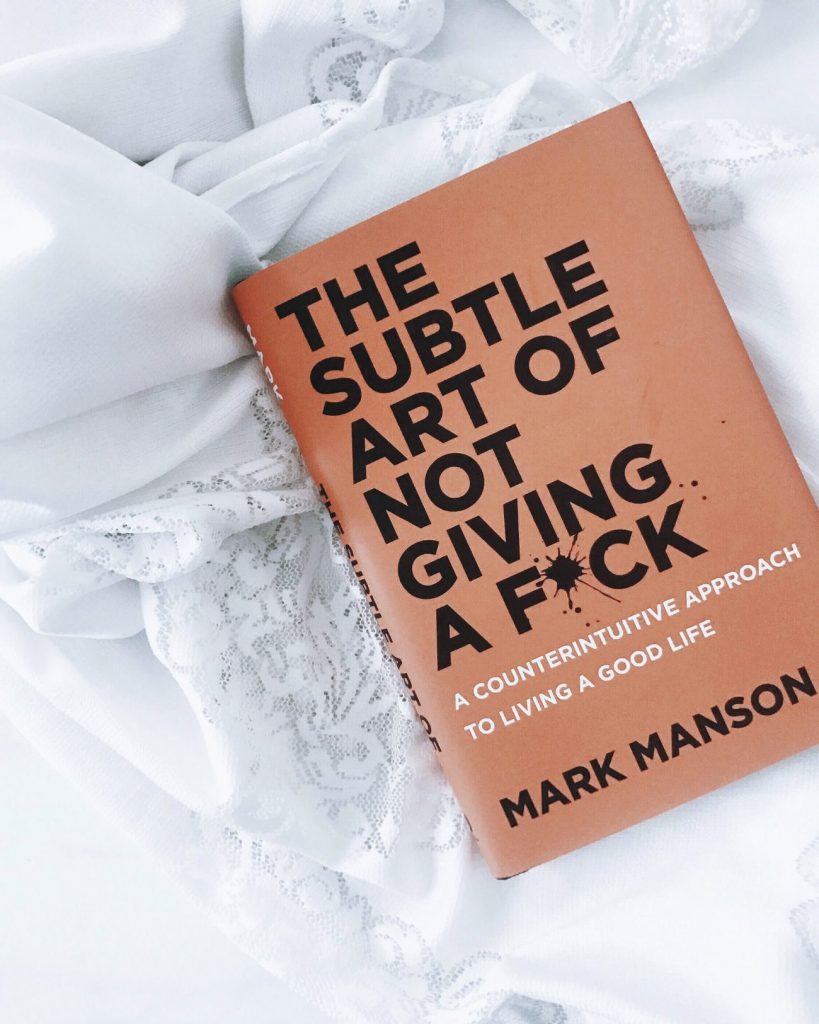 Ego is the enemy by Ryan Holiday
This is another book I discovered thanks to The Skinny Confidential podcast. Ryan is a best selling author and down to earth guy that breaks down in an easy to digest way how our EGO tries to run the show and how to stop it. He reminds us that not all our thoughts are true (especially the negative ones) and teaches us to detach and observe them rather than being unconsciously affected by them all day long. SHOP IT HERE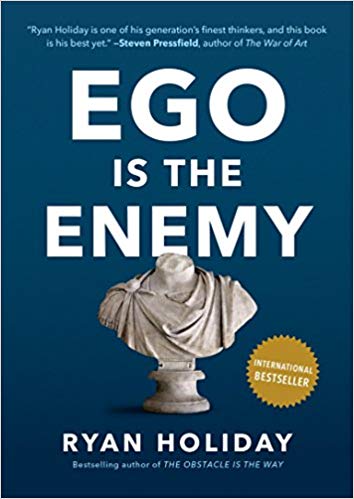 The gifts of imperfection by Brené Brown
If you are part of the wellness community there is a very good chance you've already heard of Brené Brown, a writer and researcher that teaches us to be kind to ourselves in a world where our inner mean girl often dominates our thoughts. The sub-title of the book sums it up nicely: Let go of who you think you're supposed to be and embrace who you are." Now who doesn't need a bit of that? This is an easy read and I go back to highlighted passages when I'm in need of some self love. SHOP IT HERE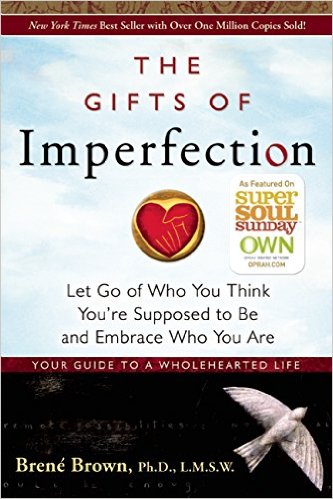 The four agreements by Don Miguel Ruiz
Yes, I've raved about this book before and with good reason: it was a major game changer in how I think and view the world (in a much more peaceful way) a bit like A New Earth by Eckhart Tolle was. It shares 4 life mantras that can help you avoid so much drama, suffering and negativity. Oprah talked about this book on several occasions and highly recommends it. You know if Ms. O says it's good, you've got to check it out. SHOP IT HERE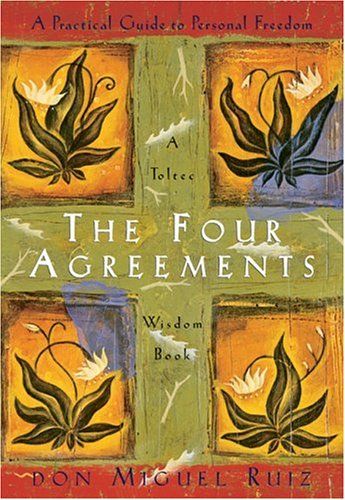 Final words of wisdom….
If there has been a mental dialog going on in the background while you've been reading this saying you have better things to do it's actually a good sign:
It's normal to resist change and if our ego has been running the show for a while it might have a thing or two to say about us getting all positive and focused on self improvement. Don't listen to it! In fact, the more the little voice in your heard challenges the fact that you are focusing on your wellness ("Who do you think you are?" "You've tried this before, you know you'll just go back to your old habits"), the more you need to make your wellness a priority. On that note….
GIVEAWAY
Because I believe in the power of books and in spreading the inspiration, I wanted to pass on five books that have had a major impact in my life. I am giving these 5 books away to 5 lucky readers.
Big Magic by Elizabeth Gilbert (World renowned author of Eat, Pray, Love and a woman that is my go-to when I'm being too hard on myself. I speak about why I loved this book so much in this vlog)
The Daily Love by Mastin Kipp (Mastin was featured as "the next generation of spiritual thinkers" on Oprah here and I've shared so many posts that have been inspired by him on this blog.)
A Tribe Called Bliss by Lori Harder (They say "You are the 5 people you surround yourself with most" so make sure your tribe is helping you reach your full potential. Lori shows us how.)
A Return to Love by Marianne Williamson (I feature this book in the Red Fairy shop because it teaches the key principles of living from a place of love which changed everything for me and can do the same for you.)
The Power of Now by Eckhart Tolle (This is probably one of the most popular books in the spiritual and personal development world. If you learn anything, make it to be in the present moment.)
HOW TO ENTER:
Make sure you follow me on Instagram here and write on my GIVEAWAY post why you are in need of some wellness inspiration this fall. Giveaway ends on Saturday, September 7th. The five winners will be announced in that same post on September 8th. Good luck! Geneviève xo
Photo credits: Lisa Messenger, The Skinny Confidential