As a wellness warrior, your health is likely your #1 priority and you probably have all sorts of rituals to take care of your BODY, MIND & SOUL. In fact, you might even feel a little overwhelmed with all the wellness routine recommendations out there (happens to me all the time) so let's get BACK TO BASICS and focus on one of the most important healthy habits of all: drinking enough H2O.
B O R I N G you say? Far from it and I'll show you why further down in this post. But first, if you are at the start of your wellness journey, here are a few reasons why you want to drink enough water on the daily to be your optimal self BODY, MIND & SOUL:
DRINKING WATER GIVES YOU GLOWING SKIN
Up to 60% of the human body is made of water and when you don't get your required daily intake of H2O that can really show on the outside. We spend so much money on skincare and treatments that it's only logical to make sure your body and skin is hydrated enough to get that beautiful glow.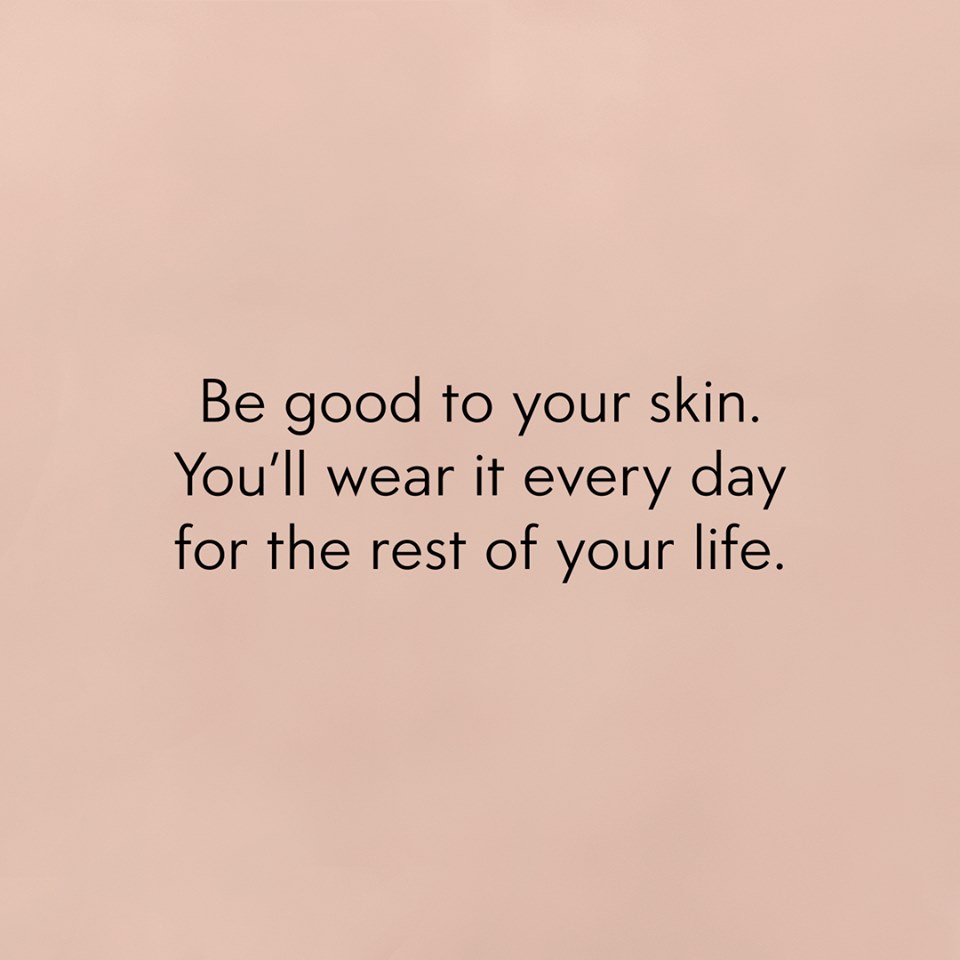 DRINKING WATER HELPS FIGHT CRAVINGS & WEIGHT GAIN
When you're dehydrated, the brain can get confused and send mixed messages telling you you're hungry when in fact you are thirsty and need to drink water. CONSEQUENCE: you snack/overeat and possibly gain weight. Nobody needs that especially when you are trying to make your physical health a priority.
DRINKING (ENOUGH) WATER FIGHTS BAD BREATH
Even if you have super good dental hygiene, your breath can still wreak if you don't give your body the hydration it needs. Enough said.
DRINKING WATER IMPROVES YOUR MOOD
Can dehydration make us feel depressed? It's crazy but true. I've read this on multiple occasions and it makes sense. When your body isn't having its basic needs met, it's going to send signals to you. If you aren't understanding the physical signs, then sometimes it starts affecting the mental. Nobody likes to be in a crappy mood so drink away!
SPEAKING OF CRAP…
Everybody knows this (mostly) but we sometimes forget: not drinking enough water can cause constipation. And on the opposite, drinking enough H2O revs up your metabolism (major WIN).
DRINKING WATER FIGHTS OFF DISEASE
I've seen first hand what NOT DRINKING ENOUGH water can do to someone's health. My dad (like many men) did not drink enough water during most of his life and he has suffered with kidney stones 3 times now: dehydration is one of the major causes of kidney stones (in addition to too much salt intake). If you are making your health a priority, remember this mantra:
DAILY HYDRATION IS THE FOUNDATION
If a special someone in your life needs a little reminder about this most important health habit, please pass along this information. Sharing is caring as they say so this not so subtle hint might be just what they need to start giving their beautiful body what it needs to thrive.
HOW I MAKE DRINKING WATER SEXY & FUN
Let's be honest, we don't need another "I should be doing XYZ" on our list to feel like we are taking good care of ourselves. My solution: make drinking water fun and inspiring! How? A) Use stylish water bottles. B) Pimp up your clear potion with tasty ingredients.
Here are a few of my favourite TRIED & TASTED WATER BOTTLES:
White Hydro Flask. I bought mine at Sports Experts last winter but they don't seem to have that model available online now so I found it here and here. The major plus of this bottle is that it keeps your water freezing cold or pipping hot for up to 24 hours because of the stainless steel double wall. Even if you leave your bottle of cold water in a hot car for a day, 24 hours later it's still chilled! I did the test and it passed with flying colours. Impressive.
Rose gold Drop Bottle. I talked about my Drop Bottle this beauty in my February Favourites a few years ago. Unfortunately, I took the name too literally and dropped it which smashed the glass to pieces (sad emoji). I really did love this bottle for 2 main reasons. 1) it allows you to add tasty ingredients that infuse your water and 2) It's so pretty! (i.e. Instagrammable). It's been out of stock for a while but Drop Bottle's latest post on Instagram says it will be back in stock in a month. You can sign up to their newsletter to be alerted when it's available once again.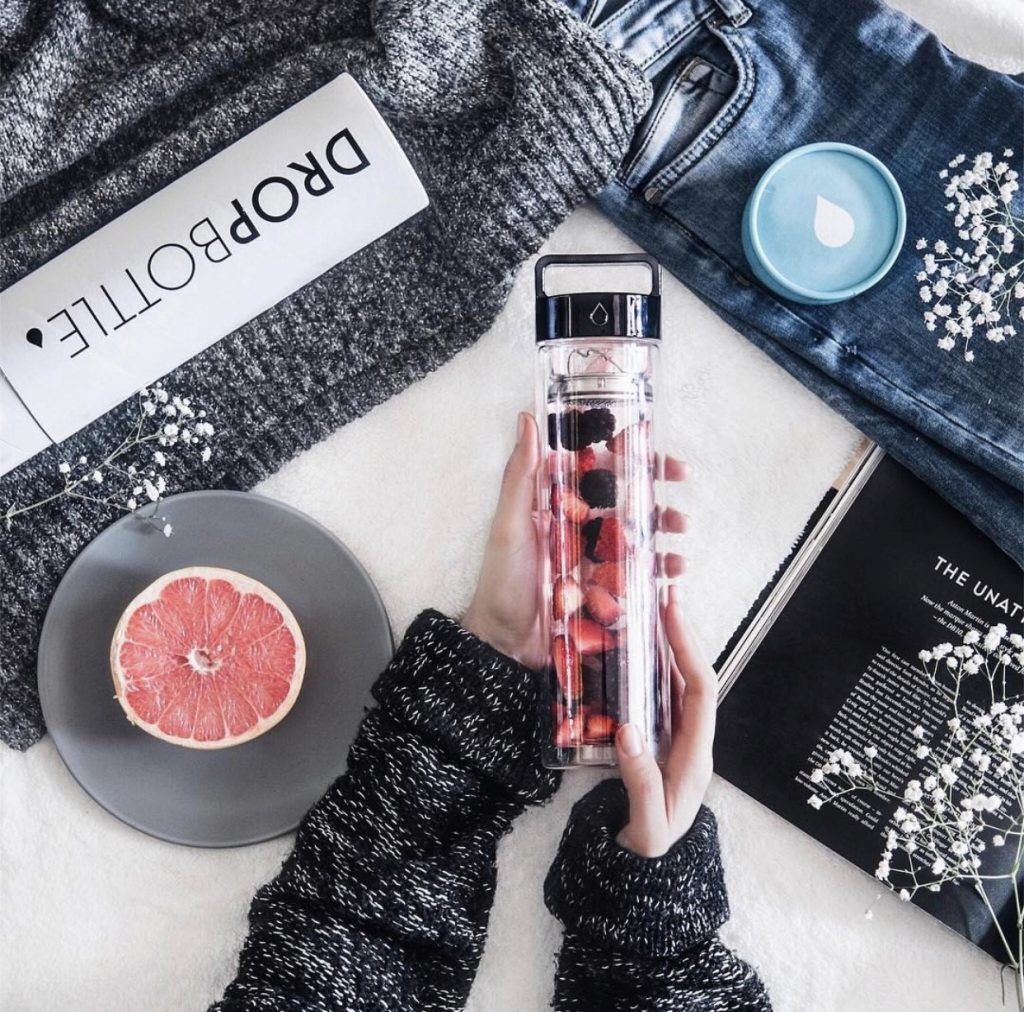 Black Swell water bottle. This bottle works like the Hydro Flask in that it's super efficient at keeping your water cold or hot for a really long time because it's in stainless steel (I've tested up to 24 hours). Shop it here (available in many colours).
Super Elixir hydrator bottle. If you're going to go with plastic, make sure it's a BPA free water bottle like this one by Wellco. If you're going to be on the go I recommend the stainless steel ones to keep your water at desired temperature but if your indoors and refilling your water on the regular this bottle is a great option. I just love anything by Wellco if I'm being honest.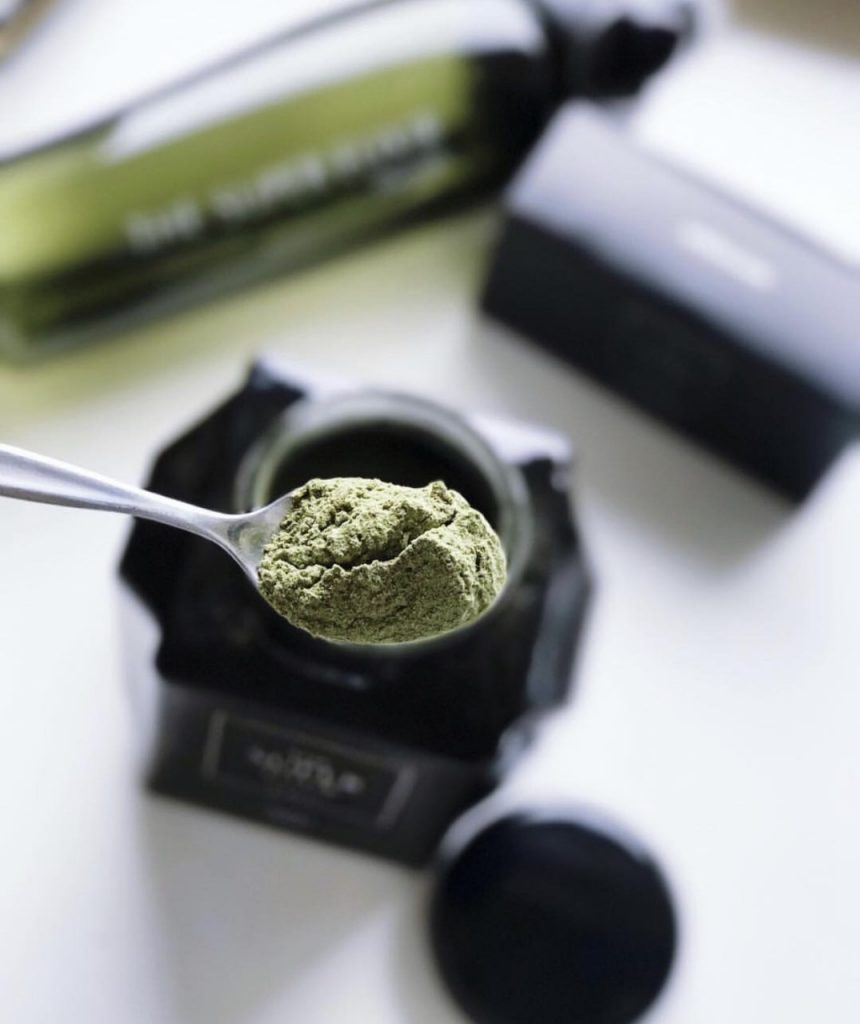 This last shopping suggestion actually brings me to my final tip to maintain proper levels of hydration:
INFUSE YOUR WATER WITH FUN & HEALTHY INGREDIENTS
I bought the above Wellco water bottle when I restocked on my favourite Super Elixir Greens supplement powder. I love the idea of getting a double dose of health when drinking water: giving your body the H2O it craves and needs + optimizing it with supplements (in powder form) or fresh ingredients such as:
FRESH MINT (WHEN YOU WANT TO KEEP IT SIMPLE)
MINT + CUCUMBER (AND BASIL ON OCCASION)
MINT + BERRIES
MIXED BERRIES (ORGANIC IF POSSIBLE)
LEMON (WITH LAVENDER SEASONING WHEN I'M FEELING FANCY)
LIME + BASIL
The possibilities are almost endless but I tend to stick to these faves. I especially like having a cup of hot water + lemon in the morning to detox my body first thing and "get things going" if you know what I mean.
So on that final note, I will leave you to get inspired and go perspire (time for my daily workout which of course will be accompanied by loads of W A T E R ). Lots of love, Geneviève xo