The lost art of writing a letter or sending someone a card seems to slowly be making a comeback. Perhaps it's because we are saturated by our constant communication via screens and devices or maybe we are simply craving a more traditional (and real) way to connect with others. Whatever the reason, it's a positive movement in my opinion and I am so glad to be seeing stylish stationery becoming available on the market.
There is nothing nicer that receiving a lovely hand written note from someone you care about. I even practice this in business with clients I collaborate with. Last year, I feel in love with these Kate Spade greeting cards and when a project was over, I would mail a little thank you card to them sharing my appreciation for their business. It's a gesture that is greatly appreciated. This year, why not adopt this practice and send a lovely card to someone special. It can be an amazing teacher at your kid's school, a friend that was there for you in a time of need or simply to someone that has reason to celebrate.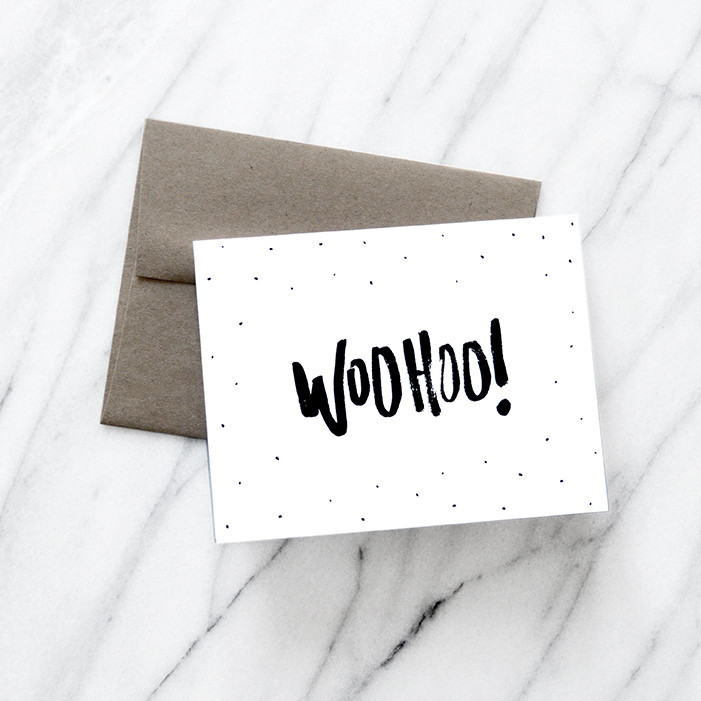 Now, as much as I loved the Kate Spade cards, I had no idea where they were made and what they were made of (recycled paper vs polluting bleached paper). I would much prefer to support local talent and this is where Melanie Louise Kazimierczy of Melo & Co. comes in. I bragged about Melanie's work before in Best gifts ever for the body, style and soul on and I'm probably not done talking about her. In fact, she is definitely one of the brands I want to feature in my e-boutique.
As she explains on her blog, Melanie creates "luxury 100% recycled art prints for the modern stylish minimalist. It is a product of love, inspired by Melanie's passion for hand painted typography and minimalist design. Created in 2015 in Toronto, Canada, Melo and Co. aims to create quality products at an affordable price and believes in creating unique pieces that inspire and captivate."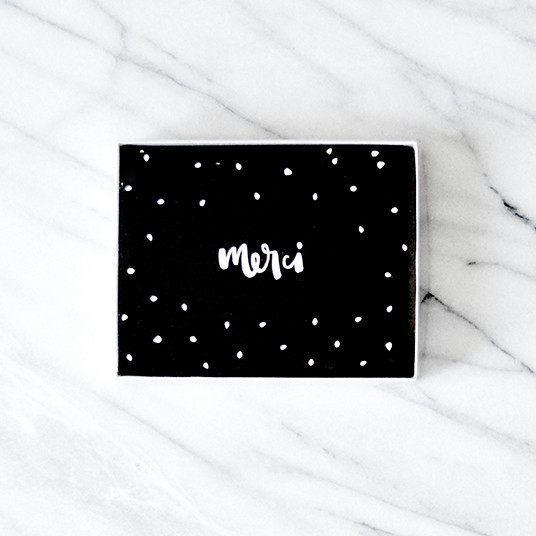 I discovered Melanie's beautiful stylish stationery and inspiring prints via her Instagram account which is really worth checking out. In addition to being a talented designer, Melanie has great style and shares pics of her #OOTD as well cute photos of her ultra stylish son and adorable dog.
And finally, in addition to being talented, Melanie is a generous gal and has created a free downloadable calendar for January. As much as I am a digital girl, I love having something in print that I can put up on my pin board and refer to quickly when I am planning and want to visualize the month ahead. This calendar is simple, stylish and fits perfectly with my aesthetic.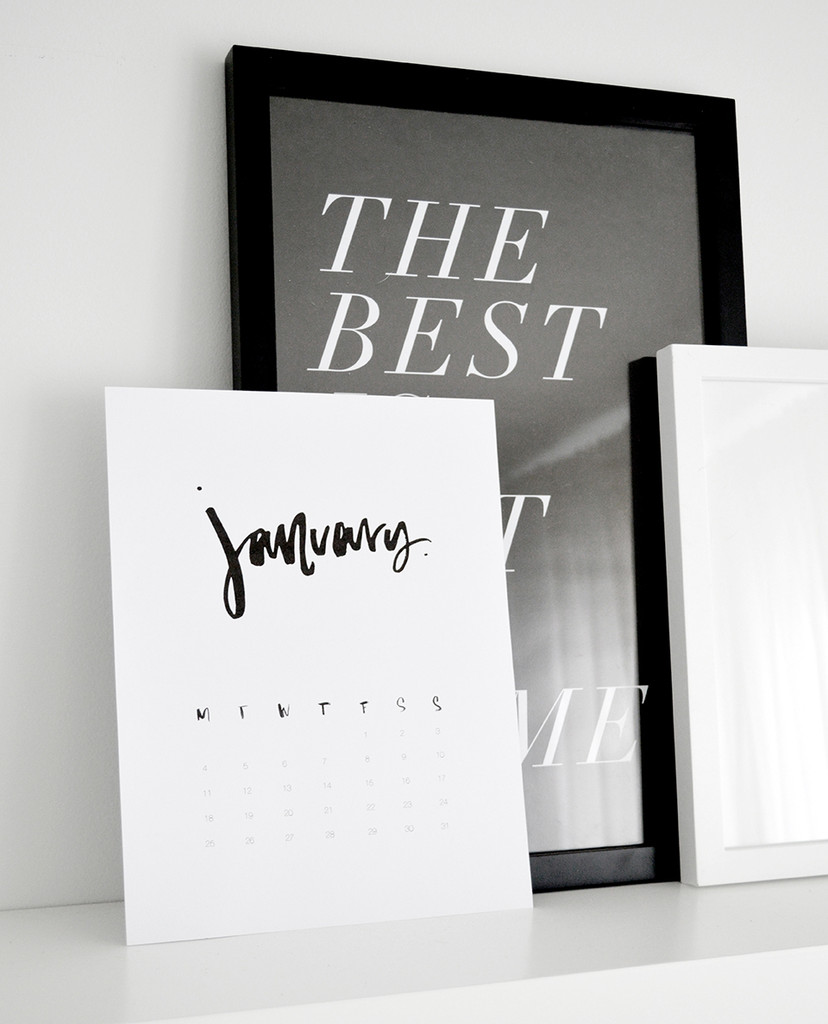 I strongly encourage you to hop over to Melo & Co. and discover her work for yourself. Her creations will make your home and life more beautiful and inspiring.
All pictures via Melo & Co.