Because I was limited in what I could bring with me to Switzerland, I had to leave my favourite recipe books back in Montreal. That included the two Gwyneth Paltrow books below but luckily her website GOOP has plenty of great meal ideas to choose from. That's exactly where I found my inspiration for last night's meal with this chicken gyro salad recipe
I love her books even though sometimes they call for ingredients that you won't find at your local supermarket. And to be honest, I have been been known to omit an ingredient if I don't have it on hand or can't buy at nearby store. Of course, if I think it will really affect the end result (the taste) I won't skip it but I can confirm that several recipes have turned out just fine minus the exotic/rare spice.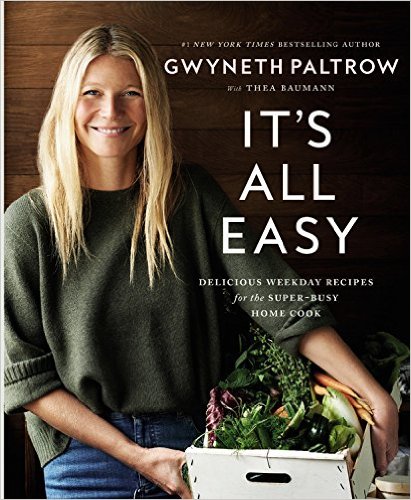 If you are in the mood for a more Asian inspired salad, I also really liked Gwyneth's carrots with black sesame and ginger recipe. And one final foodie insider tip: if you live in Canada near a Winners or Homesense, I have seen these books at a discounted price on several occasions. It's worth checking out. ;)
Are you a salad fan? Do you have a favourite salad recipe? Let me know in the comment section below!