Hello beautiful! As mentioned in last week's post, every Friday I will be sharing a product or service that I believe can add great value to living a healthy + happy life. There is an overwhelming selection of stuff out there and it can be difficult to know what to spend our hard earned money on so it's just logical we share our discoveries when something actually has a positive impact in our life.
What do beauty products have to do with being healthy and happy?
I strongly believe that self care rituals greatly contribute to our well-being and of course it's important for our skin's health to hydrate and nourish it properly which these two products do an amazing job at. Let's dive into why I'm so in love with these two magical must haves: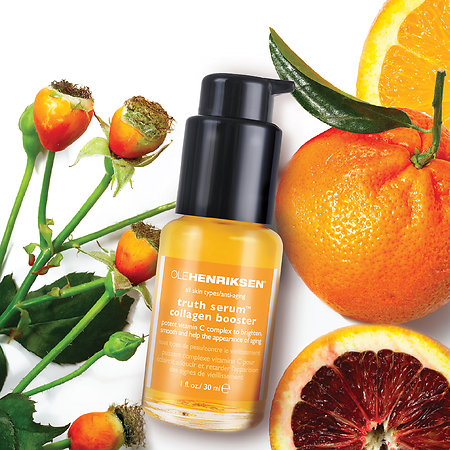 Ole Henriksen Truth Serum Collagen Booster
What it is: A high potency serum that's formulated with a proprietary five-source vitamin C complex to help brighten, boost collagen, and minimize fine lines and wrinkles.
Why I recommend it: I have sensitive and dry skin and I've never seen a product make my skin so instantly plump and smooth. I've tried some expensive products but my skin was always left looking tired and dehydrated. Not with this serum! I call it my miracle worker.
Purchase: Ole Henriksen Truth Serum Collagen Booster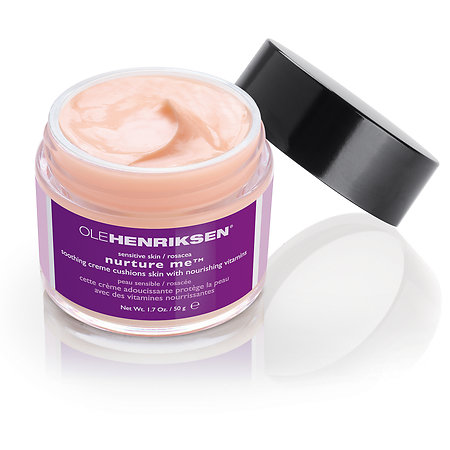 What it is: This intensively hydrating formula melts into the skin, erasing the discomfort of a taut, dry complexion. Nature's most precious oils, such as wheat germ and primrose, recondition skin back to a more youthful suppleness, while rose mosquette oil repairs. Dimethicone, a silicone fluid, adds smoothness while vitamins A, C, and K infuse strength and vitality.
Why I recommend it: I was told by the beauty consultant at Sephora that the proper way to hydrate your skin is to have a base (which the Truth Serum is) and then add on a "sealing" coat. It's hard to explain and I'm not a skincare expert but the proof is in the pudding and since using these two products my skin has never looked or felt better.
Purchase: Ole Henriksen Nurture Me Soothing Creme 
---
2 other reasons Ole Henriksen rocks
You want to be sure you make compassionate choices in the products you purchase and that means opting for brands that don't test on animals such as Ole Henriken. Plus…
Last but not least, I adore these two must haves because they are formulated WITHOUT:
– Parabens
– Sulfates
– Phthalates
If you want to find out more why you should avoid these unhealthy ingredients, read this. If it's the first time you're hearing about cruelty free beauty or you didn't know what ingredients you should steer clear from in your beauty routine don't feel overwhelmed.
The goal is progress over perfection and that's exactly what I talk about in this video.
You can transition gradually: every time you finish one of your existing beauty products, replace it with a cruelty free brand that contains healthier ingredients. Start now by discovering other cruelty free brands  available at Sephora.
Let me know what you think of this new Red Fairy Must Haves series by commenting below or liking this post!
And as always, stay healthy + happy!
Geneviève xo
---
Previous Red Fairy must haves
+ Book love: Eckhart Tolle's A New Earth
+ Sun Bum: because summer ain't over yet and cruelty free sunscreen is the only way to go