If you've been visiting the blog for the past few weeks, you can probably tell that love is one of my favourite topics; the reason being that it's probably the most important element in our life. What's ironic is that days can go by without us thinking about it and then we wonder how it somehow escapes us.
If we want more love in our life, we must choose it one decision at a time. The intention behind choosing love as February's focus for the Your Best Year Yet series is to give you concrete tools that will help you create the life you want. By no means am I an expert at love but I have learned a thing or two via personal experience in addition to many, many books (and articles, and vlogs).
I've been in my current romantic relationship for over 5 years and it's the most harmonious one I've ever had. The main reason is that I've grown from the mistakes I made in the past and I know which traps to avoid. In my opinion, the 4 golden rules below are key to keeping your relationship going strong one conscious choice at a time:
GOLDEN RULE #1: CLEAN UP YOUR SIDE OF THE STREET 
This rule can be a game changer not only for your love life but for your friendships and anyone you deal with. We all know that criticism is poisonous in any relationship and in love it can be deadly. The base of this philosophy is that unless we ourselves are perfect, we should not be pointing out what others are doing wrong.
It was Gabrielle Bernstein that addressed this mindset shift in one of her books (Spirit Junkie or Add More Ing to Your Life) and I am so grateful she did because it can save you from letting a judgemental outlook destroy something precious. Now, it's become an automatic reflex to tell myself that I still have stuff to work on any time I am tempted to make a critical comment on my partner.
GOLDEN RULE #2: KILL THEM WITH KINDNESS
Kindness is the solution to many of the world's problems and it's also a precious ingredient we should infuse our daily life with. When we've been with someone for a while, it can be easy to fall into a rut and take them for granted. That's when bad habits can form such as not really listening when the other person is speaking or lacking compassion when they are opening themselves up to us. If we dig deep into human nature, all we want is to be heard and acknowledged so it's important to remember this basic need when dealing with our other half.
GOLDEN RULE #3: RESPECT THE OTHER PERSON'S PACE
I've always been a very decisive person and that includes how I feel about someone. I can tell rather quickly if I jive with another person and if I do, I give myself wholeheartedly. Not everyone is like this of course and it's so important to be respectful of the pace at which your partner's feelings develop. Whether it's at the beginning of the relationship regarding the frequency at which you see each other or how fast the "I love you" is expressed, be aware of the other's rhythm. Don't just impose yours or get frustrated if you aren't meeting at the same point.
Life's big milestones such as mariage and babies (though not for everyone such as I explain here) can also test a relationship when two people have different timelines. It's often at this point that you must realize that two separate entities are coming together each with their own visions and goals and they must find a middle ground where both feel honoured and heard.
GOLDEN RULE #4: CHOOSE TO BE HAPPY RATHER THAN RIGHT
This rule can be a tough one to follow but boy has it helped nip certain arguments in the bud. Conflicts often stem from contrasting points of views and when we realize that our partner has a different outlook than us on a certain subject, our ego can flare up.  It becomes willing to do anything to prove it's right, up to the point of hurting the relationship.
We've all been there and we know how ugly it can get when the desire to "win" starts trumping the love we have for our partner. It comes down to picking our battles. There are certain points that are worth discussing and others where we must consciously choose to push our ego aside and decide that happiness and harmony are more important than being right (even if we think we are).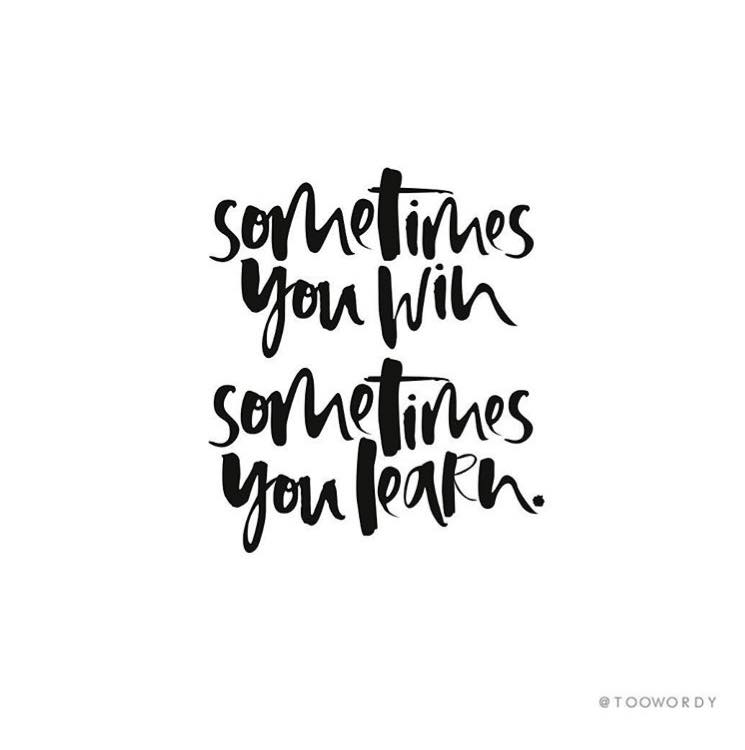 What big lessons have you learned in love and which principles guide your relationship? I know it can be a personal topic but it's also something that we all have in common and the more we share our experiences, the more we can help each other grow and build a life we love. Share below!